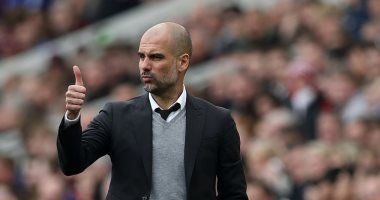 Spanish press reports revealed that Barcelona is seriously considering negotiating with its former coach, Pep Guardiola, who is currently the coach of Manchester City, in order to return him again to the arms of the "Camp Nou" stadium to save the first team, whose level has declined significantly in the recent period, especially after The departure of the icon Lionel Messi.
And the English newspaper "Manchester Evening News", citing Spanish reports, said that club president Juan Laporta wants to give the Catalan fans something positive by bringing the legendary coach back to the team.
The newspaper pointed out El National The Spanish, that Laporta is doing everything in his power to convince the former Barcelona player and coach to return to "Camp Nou" again, after Guardiola helped Barca between 2008 and 2012, in the development of the Barcelona team and has made it one of the greatest teams of all time, but he always confirmed However, his story with Barcelona is a thing of the past.
However, given Barcelona fans' growing frustration with current coach Ronald Koeman coupled with the recent spat between Guardiola and surrounding City fans, a return to Catalonia may not be out of the question.
Barcelona officials postponed the decision to dismiss the Dutchman, Ronald Koeman, from the technical leadership of Barcelona, ​​​​after the 1-1 draw with Granada yesterday evening, Monday, in the fifth round of the Liga competition at the "Camp Nou" stadium.".
Barcelona lost two points in the competition for the Spanish League, after losing to Bayern Munich 0-3 in the first round of the group stage of the Champions League.