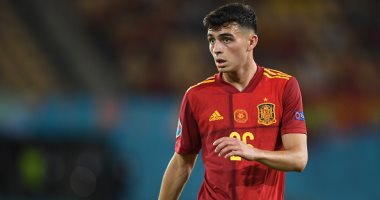 Barcelona is racing against time to end negotiations with team jewel Pedri Gonzalez to renew his contract, which expires in June 2022, to activate the option to extend the current contract for two more seasons..
And according to the Catalan newspaper, "Mundo Deportivo", there is Pedri's approval for Barcelona to do the automatic extension clause without obtaining any financial compensation, given the difficult economic situation that the Catalan club has been experiencing since the spread of the Corona virus..
Pedri was presented to Barcelona in the summer of 2019 from Las Palmas, but he continued there until the summer of 2020 on loan with a 3-year contract, which is already nearing the end..
The newspaper added that Pedri facilitated a management led by Joan Laporta, who sees in the Spaniard a great future within Barcelona, ​​in addition to that he feels very happy being part of the Catalan team..
She indicated that Barcelona and Pedri want to successfully end the negotiations and sign the new contract during the month of October to end any speculation about the player's future early and the possibility of any foreign club entering into negotiations with the Spaniard..
Barcelona had opened the door to negotiations with young star Pedri Gonzalez to renew his contract that expired in June 2022.
Barcelona is looking to secure the future of talent Pedri, who is 18 years old, as the club sees the future of the midfield for the Catalan team.
According to the newspaper, "Mundo Deportivo", Barcelona contacted Pedri's father and his agent in order to resolve the renewal file for the young Barca star.
The newspaper added that Barcelona has the right to activate the renewal clause unilaterally with Pedri for a period of two seasons, by paying a certain amount of money, but at the same time the player refuses to receive any money from the Catalan team.
And she indicated that Barcelona officials offered Pedri's father and his agent a renewal for 3 seasons, until his contract expired in June 2025.