The Spanish club Barcelona revealed the third shirt that it will wear in the current season 2021-2022, which is inspired by the young talents of Barcelona and illustrates the club's connection with the city by integrating the city's neighborhoods in the design.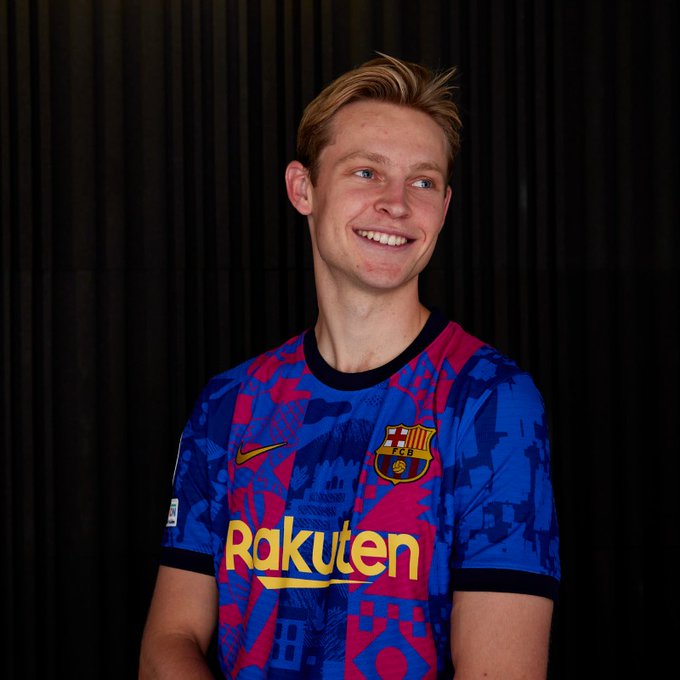 De Jong wears Barcelona's third shirt
Barcelona will wear the third shirt in the Champions League against Bayern Munich in the first round of the group stage, next Tuesday at the Camp Nou.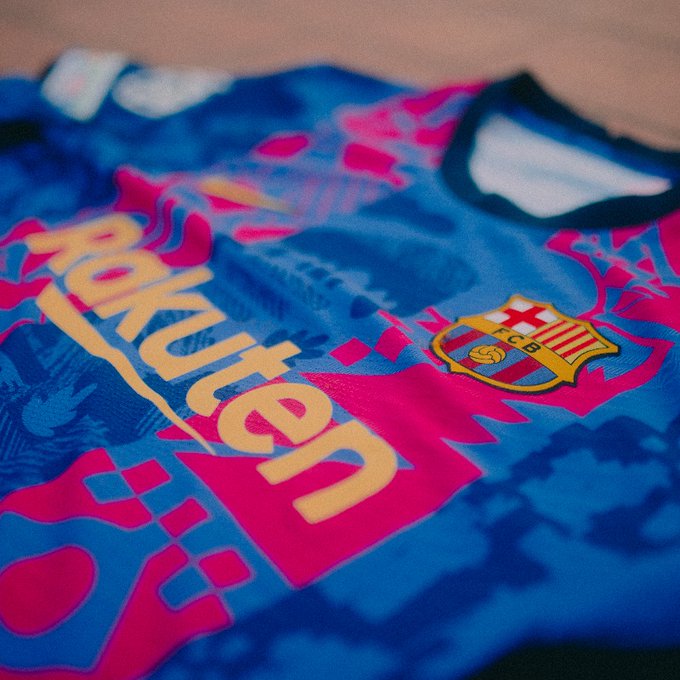 barca shirt
The Champions League draw for the 2021-2022 season placed Barcelona in Group E with Bayern Munich, Benfica and Dynamo Kiev.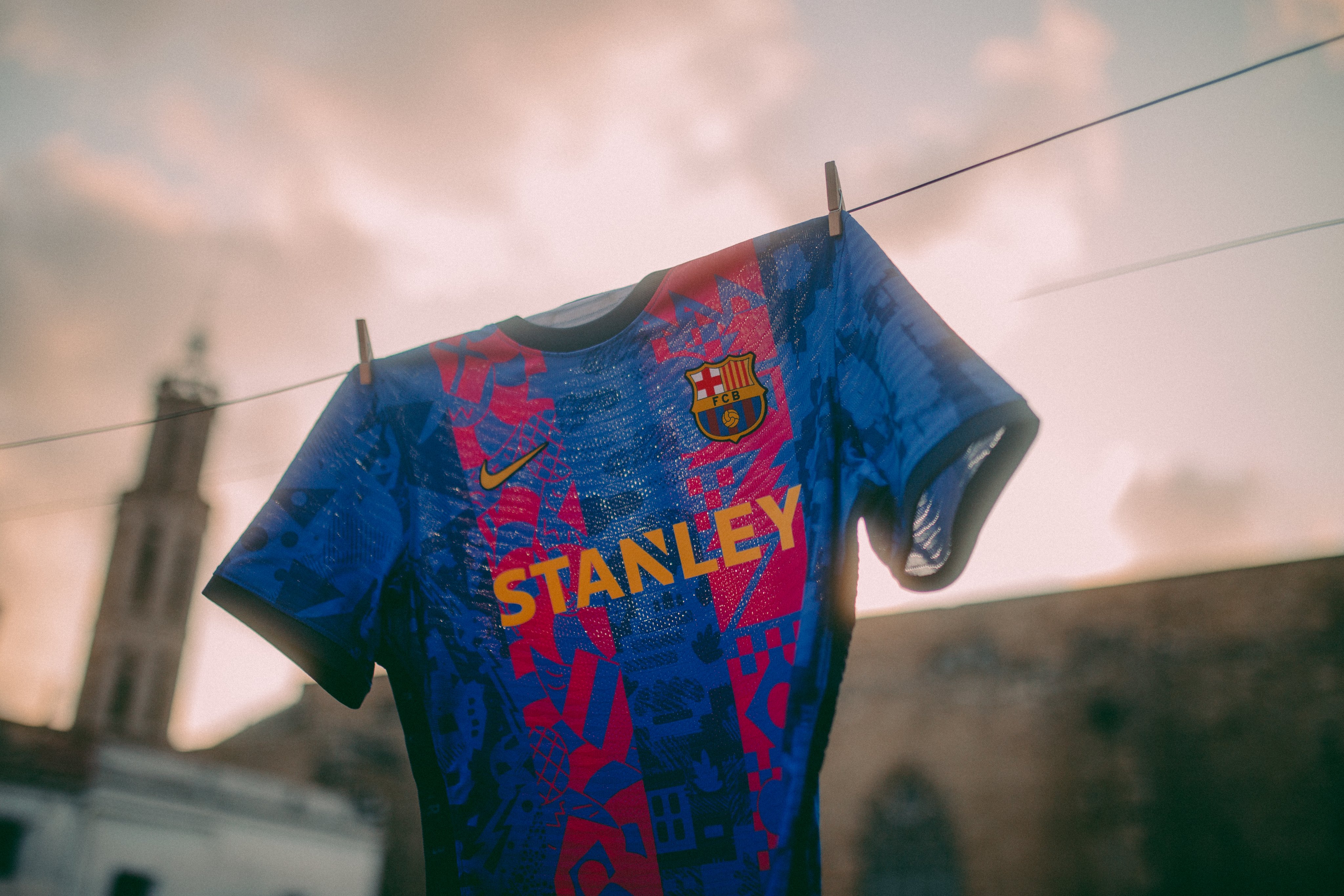 Barcelona third shirt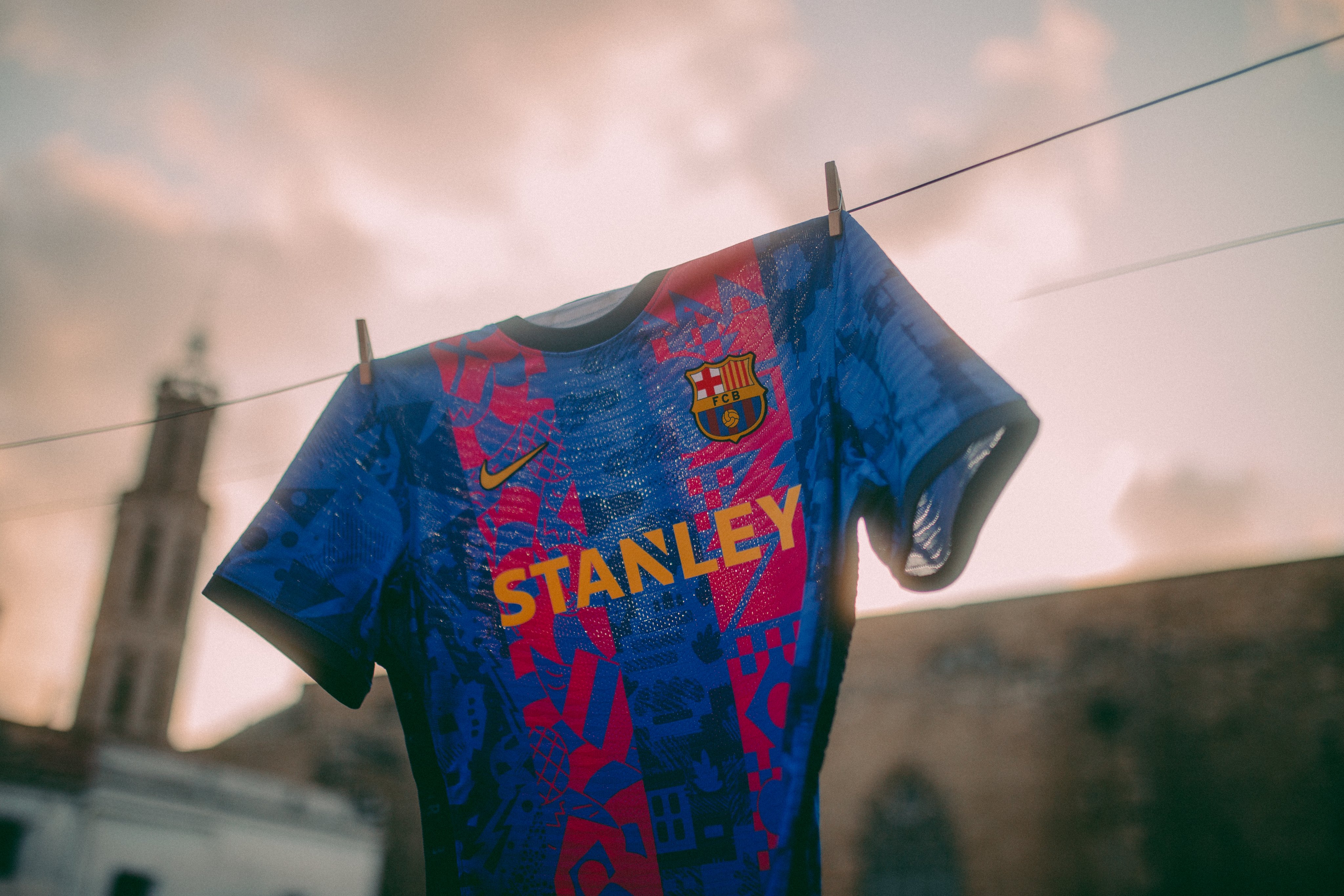 Barcelona third shirt
For its part, Barcelona announced that its right-back Sergino Dest had sprained his ankle, during his country's match against the United States of America against Canada, in the qualifiers for the 2022 World Cup.
Barcelona said in an official statement: "Examinations conducted by the medical services of FC Barcelona revealed today, Wednesday, that Sergio Dest has a sprained right ankle, he sustained an injury while playing for the United States national team against Canada in Nashville on September 5 last and is currently unfit to play."
The statement continued: "The Barcelona right-back played 64 minutes of the 0-0 draw with the United States in El Salvador two days ago, and participated in the first 44 of the 1-1 draw with Canada, and left the field at this time after suffering an injury."
Dest participated in all three of Barcelona's Spanish League matches that he played this season, starting with Real Sociedad and Athletic Bilbao, and participated as a substitute in the second half against Getafe.
And the "Radio Catalunya" network reported that Dest was confirmed to be absent from Barcelona's match against Bayern Munich next Tuesday at the start of the two teams' journey to the group stage of the Champions League, after the postponement of Barca's match against Seville in the Spanish League, which was scheduled for next Saturday.