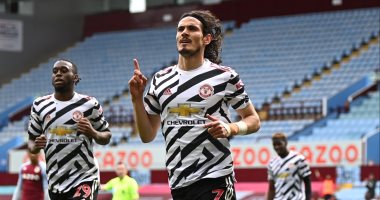 Press reports revealed today that Barcelona is seeking to sign Uruguayan striker Edinson Cavani, Manchester United striker, in the next winter Mercato.
And the Spanish newspaper, AS, revealed the desire of the Barcelona club's management to join Edinson Cavani at the Camp Nou next winter, on loan.
Cavani has been in a state of neglect inside the Manchester United castle this season, specifically since the arrival of Portuguese Cristiano Ronaldo to Old Trafford, and Solskjaer's coach, the Red Devils, relying on the Portuguese star.
The newspaper added, that the Barcelona administration wants to resolve the Cavani deal on loan, with United bearing part of his salary due to the Catalan team's suffering from a severe economic crisis.
It is noteworthy that Barcelona supported its front line last summer by signing Dutch duo, Memis Depay and Luke de Jong.