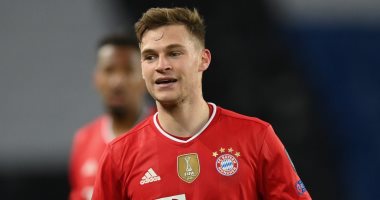 Bayern Munich duo Joacho Kimmich and Leon Goretzka donated half a million euros to support the vaccine campaign to tackle the Corona virus pandemic recently..
And the German newspaper, Bild, confirmed that the duo's donation was to UNICEF to confront the pandemic, as part of the global program presented by the organization, to confront the pandemic around the world..
Speaking to Bild newspaper after the donation, Kimmich said: The work of the Children's Fund is very important, especially at this time..
While Goretzka added: The Corona pandemic is not a national matter, but a global challenge, as one of the richest countries in the world, we in Germany are in a much better place in fighting Corona than many of the poorest countries thanks to free vaccinations..
Goretzka continued: We now also want to support the global vaccine program COVAXIn order to tackle the virus and confront the pandemic as much as possible.
Bayern Munich has reached a final agreement with Bavarian star Joshua Kimmich, to renew his contract, which expires in June 2023.
The 26-year-old German international, Joshua Kimmich, has a contract with Bayern Munich that extends until June 2023. Sky Sports journalist Fabrizio Romano stated, through his personal account on the social networking site "Twitter", that Bayern Munich is preparing to announce the renewal of Joshua's contract. Kimmich over the next few hours.
"Bayern Munich plans to announce the extension of the contract with Joshua Kimmich, and the Bavarian giant is now also in talks to extend Leon Goretzka's contract as soon as possible," Romano Fabrizo Romano said.
Kimmich, 26, joined Bayern Munich in the summer of 2015 from Stuttgart for 5 million euros.