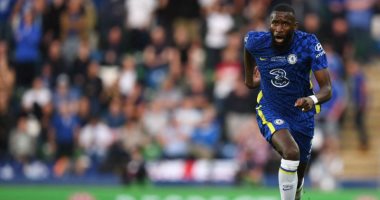 German press reports revealed that Chelsea defender Antonio Rudiger is open to joining Bayern Munich, due to the recent failure of renewal negotiations between the player and the Blues.
And according to the German newspaper "Bild", the German national team defender is open to a move to Bayern Munich, because Chelsea is not yet ready to make a better offer than it was in the last negotiations a few weeks ago.
The newspaper pointed out that the latest offer made by Chelsea to his German international player did not improve the salary offer of 8.5 million euros annually for him, which makes him take the step of leaving, stressing: that Rudiger, who is one of the main elements of the Blues, is angry, because Chelsea offered Jules. The 22-year-old Sevilla player Conde bid €6 million net.
She pointed out that even direct talks between Rudiger and the club's CEO, Marina Granovskaya, have not changed anything so far, as the defender wants a higher salary, and that this is Bayern Munich's opportunity to sign him.
Rudiger's contract with Chelsea expires next summer, after which the player will be free and he has the right to leave for free to any club that wants to obtain his services.
Chelsea signed Rudiger in the summer of 2017, from the Italian club Roma, in a deal that cost the Blues treasury an amount of 29 million pounds.