Many people wonder if you should apply concealer first or foundation first. The truth is that the order in which you apply products can vary based on personal preference. Perhaps you want to apply eye makeup first, then follow with the rest of the skin, or maybe Follow the application of "primer" before foundation.
Regardless of the order you prefer, you'll likely be incorporating both concealer and foundation at some point during your makeup application, and while it may not matter which one you apply first, Bustle mentions that there are some pros and cons to applying one. before the other, which are as follows:
First: Apply concealer before foundation:
Using a concealer before foundation can be beneficial because you are likely to end up using a low percentage of foundation and may even decide to forgo foundation altogether, and using a concealer before foundation achieves what is called a technique called "undercoat." Apply your concealer and contour, then apply foundation on top. So that gives the skin a more attractive and radiant look.
Second: Applying the concealer after the foundation cream:
Some beauty experts prefer to apply the foundation first, which allows the concealer to act as a highlighter. You may not feel light on your skin, especially with the use of several layers of foundation. Be careful while using pressed powder, as foundation and concealer may be sufficient.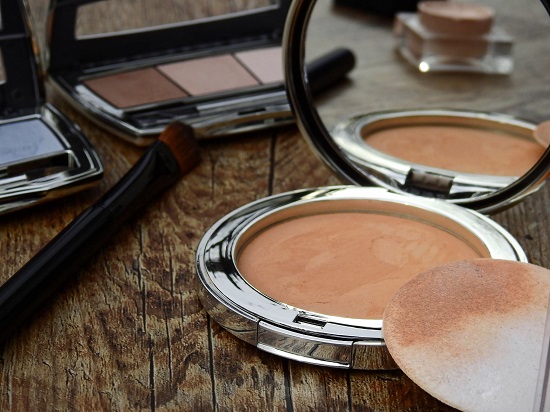 pressed powder