A stroke is one of the serious health problems that occurs when blood flow to a part of the brain is cut off or reduced, preventing its tissues from getting oxygen and nutrients, and brain cells begin to die within minutes.
According to the mayoclinic website, the signs of a stroke include: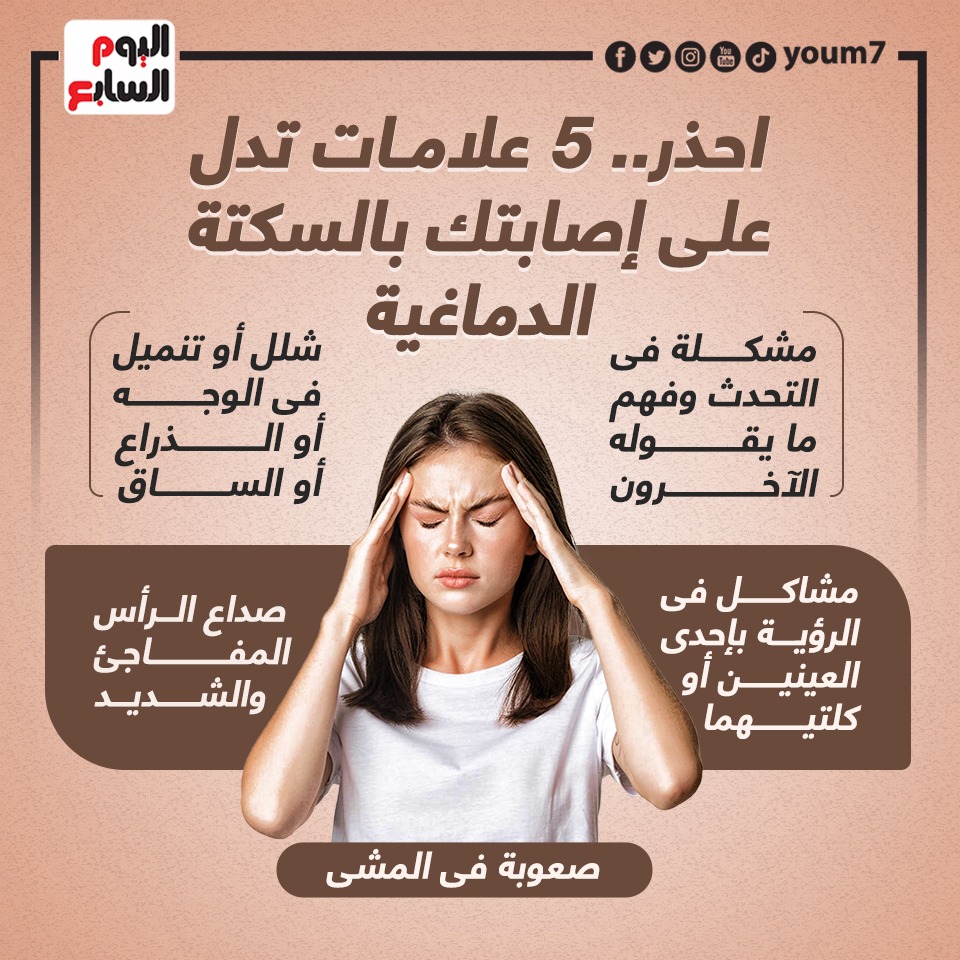 Trouble speaking and understanding what others are saying.
Paralysis or numbness in the face, arm or leg.
Problems seeing in one or both eyes.
-Headache.
Difficulty walking.