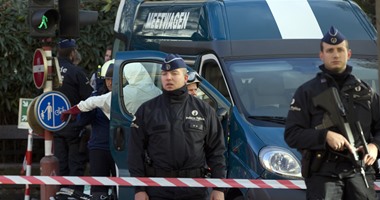 The Federal Judicial Police in Halle-Velford Flamish Brabant, Belgium, have arrested 11 people (members of an Albanian drug cartel), as part of an investigation into international drug trafficking.
Police said that they searched several properties and seized 20 kg of cocaine and 100,000 euros in cash, and the drugs' value on the market is estimated at one million euros.
Judicial authorities said the detainees were members of an Albanian criminal organization based in the Grimbergen municipality in Flemish Brabant, about 10 kilometers north of Brussels.
Judicial authorities spokeswoman Carol Verkari told Flemish news network VRT: "From there they organized international drug trafficking, mainly to Italy, among other means using hidden spaces in vehicles.
She added, several police departments participated in the operation, as both local and federal police departments participated in it. Real estate was also inspected in Italy at the same time.
Federal Judicial Police officers arrested 11 suspects.
There are nine men and two women, the spokeswoman said. One of the suspects lives in Antwerp, the other in Brussels, and the rest lives in Hull-Villeford.