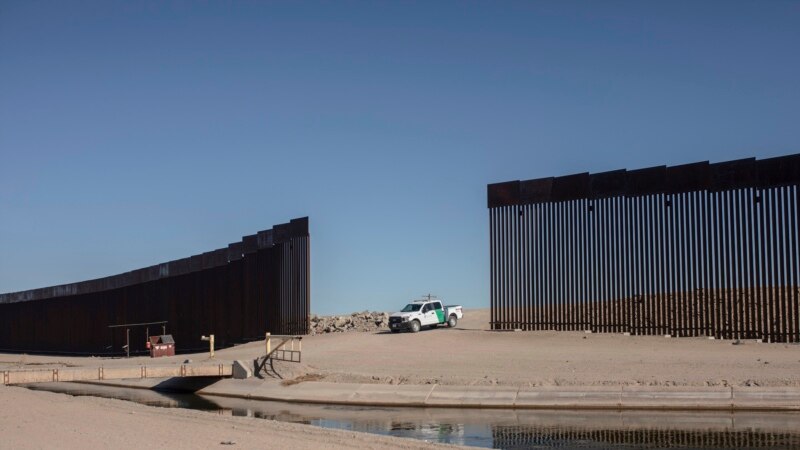 US Homeland Security Secretary Alejandro Mayorkas defended the government's actions on Thursday in the face of criticism from Republican lawmakers who accuse him of creating a migration crisis on the southern border.
"The chaos on the southern border is not by accident; it is deliberate, on purpose and designed that way," Congressman Jim Jordan argued during a Mayorkas hearing in the House of Representatives.
The Secretary of Homeland Security gave his third testimony before Congress in two days, as part of the government's process to justify the budget for the next fiscal year. The hearings, however, come amid the legal battle over the Joe Biden administration's attempt to lift an immigration restriction from the era of former President Donald Trump.
The rule, known as Title 42, allows US authorities to return migrants to Mexico without presenting their immigration cases, based on health arguments in relation to the COVID-19 pandemic.
President Biden's administration planned to lift the restrictions on May 23, Mayorkas announced in early April. However, on Monday a federal judge in Louisianatemporarily blocked the order from the Centers for Disease Control and Prevention to end Title 42.
Mayorkas told the House Judiciary Committee that his agency has a "very comprehensive and detailed plan" in place for when the measure is repealed.
Faced with criticism from several Republican legislators about the immigration policies of the Biden government, the official argued that the immigration system needs a reform that passes through Congress to deal with the current flows of people.
"We inherited a broken and dismantled system that was already under pressure and is not made to handle the levels and timing of current migration flows," Secretary Mayorkas said.
The Office of Customs and Border Protection (CBP) reported a peak in the number of times migrants were processed in the month of March, with 221,303 cases on the Mexican border. In turn, the authorities carried out 109,549 removals of migrants under Title 42 in the same month.
Although the number of apprehensions at the border has increased, so has the number of people attempting to cross the border more than once, being returned under Title 42.
According to data According to the American Immigration Council, before the Trump administration imposed the measure, only 7% of the people arrested at the border had crossed more than once, but by 2021, one in three arrests at the border were of people who they had already tried to cross into the US at least once that year.
Connect with the Voice of America! Subscribe to our channel YouTube and turn on notifications, or follow us on social media: Facebook, Twitter e Instagram.