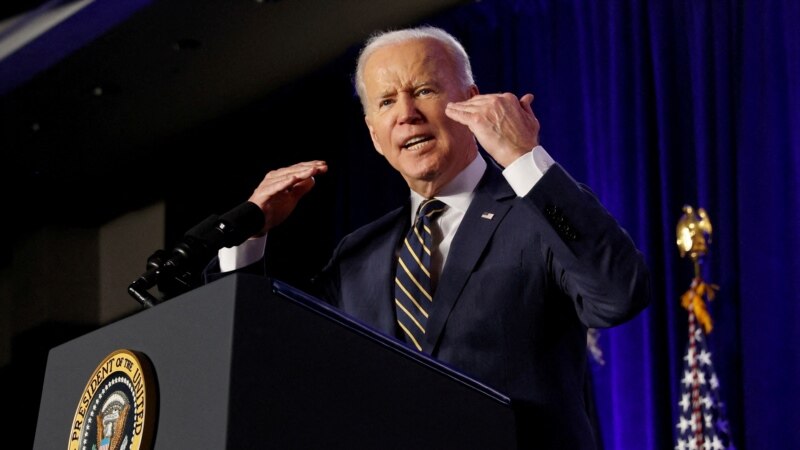 The economic and financial pressures of the United States and the international community against Russia for the invasion of Ukraine entered a new phase on Friday when President Joe Biden announced that he wants to end trade with Moscow, thereby revoking its "most favored nation" status.
"It will be more difficult for Russia to do business with the United States and to do it in unison with other nations to represent half of the world economy," Biden said when unveiling his project.
The announcement stems from mounting bipartisan pressure in Washington, and the White House hopes that other countries will take similar steps in the coming days.
The revocation of Russia's "most favored nation" trade status allows the US and its allies to begin the process of raising tariffs on many Russian goods, further weakening that nation's economy, which the International Monetary Fund predicts will will slide into a "deep recession" this year.
Each country must change Russia's trade status according to its own national procedures, US officials said. In the US, the measure requires an act of Congress, something that already has the approval of Democratic and Republican legislators.
Later Friday, in a speech to the Democratic caucus in Philadelphia, speaking about the ever-increasing package of sanctions on Russia for invading Ukraine, Biden said: "They will find themselves in a position where they will drown in a way that will far exceed anything we've ever done."
The United States and other allies previously imposed a series of sanctions and unprecedented banking and export restrictions, designed to pressure Russia to end its campaign in Ukraine.
Ban on the importation of alcohol, seafood and diamonds
Previous US sanctions against Russian oil, gas and coal imports cut off about 60% of US imports from the country and the new import bans announced Friday add up to just about $1 billion in revenue, according to figures from the White House.
Russia supplied less than 1% of US vodka imports in December, according to the US Alcoholic Beverage Council, and less than 2% of US fish and shellfish imports by volume, according to federal statistics.
Putin has indicated that Russia will be able to get ahead despite Western sanctions. The Russian president specifically cited the former Soviet Union as proof of the nation's worth, even though that communist state collapsed in 1991.
"The Soviet Union lived all the time under the conditions of sanctions; developed and achieved colossal successes," Putin said, according to a Kremlin text from a meeting on Friday.
* With AP information.
Connect with the Voice of America! Subscribe to our channel YouTube and turn on notifications, or follow us on social media: Facebook, Twitter e Instagram.