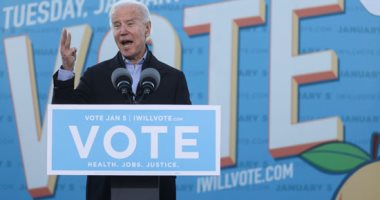 A journalist asked US President-elect Joe Biden about his opinion of the steps taken by the Democratic House of Representatives against outgoing President Donald Trump after the recent riots and the attack on the Capitol Hill building.
Biden said: "Since the beginning of the matter, I have seen Trump not suitable for his position .. Trump is not fit to serve the country and must leave his office yesterday." He added, "I am supposed to take charge of the country within 12 days, and I have priorities that concern me and do not concern myself with others .. The economy, Corona, the distribution of the vaccine and the unreasonable number of deaths … 4000 people died in one day … this must stop. "
Biden confirmed his position, saying: "I have work to do and the House of Representatives has a job to do .. I will not interfere," adding that he will speak with Speaker of Representatives Nancy Pelosi at a later time.
It is reported that Trump supporters stormed the US Capitol building at around 2 pm on Wednesday while confirming the Electoral College vote on Biden's victory, which temporarily halted the process and postponed confirmation of Biden's victory. In the wake of the riots, the authorities arrested nearly 70 people and imposed a curfew in It's 6 pm in Washington, DC from Wednesday through Thursday morning.