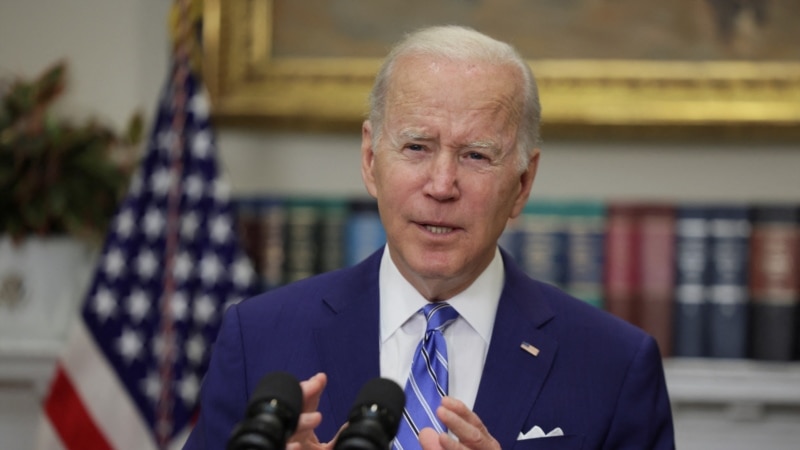 President Joe Biden on Wednesday defended his administration's efforts to reduce the US federal deficit, saying his plan has curbed 19 years of overdrafts.
"I want you to get the point across: Last year there was a $350 billion reduction in the deficit and we are on track to reduce another $1 trillion by the end of September of this year," Biden said.
Biden and his Democratic administration are under fire from Republicans for a historic rise in inflation that some critics attribute to overspending during the COVID-19 pandemic and global supply chain problems.
Biden, however, insisted that the annual deficit is decreasing thanks to higher tax collection and the end of emergency expenses due to COVID, something that he took the opportunity to say that never happened during his predecessor Donald Trump.
"The reality is that the deficit went up every year under my predecessor, before the pandemic and during the pandemic," he said.
The United States has reported budget deficits every year since 2001. Beginning in 2016, increases in spending on Social Security, health care, and interest on the federal debt outpaced tax revenue.
A Trump tax cut in 2017 added more than a trillion dollars to the federal deficit.
According to Biden, the deficit reduction projected for this year is the largest on record and the Treasury Department calculates that it could pay off the national debt in this quarter for the first time since 2016.
The president said he has a plan to further reduce the federal deficit and some inflationary pressures, while allowing Medicare to negotiate prescription drug prices.
Yet that nearly two trillion dollar plan to expand the social safety net and tackle climate change is stalled in Congress.
[Con informacion de Reuters]
Connect with the Voice of America! Subscribe to our channel YouTube and turn on notifications, or follow us on social media: Facebook, Twitter e Instagram.