Many celebrities around the world are keen when attending artistic events to choose elegant clothes and accessories that correspond with them, to appear elegantly and distinctively in front of the lenses of different media cameras, and some may get used to wearing strange clothes until the cameras lenses turn to them, and they become the talk of newspapers and various artistic programs.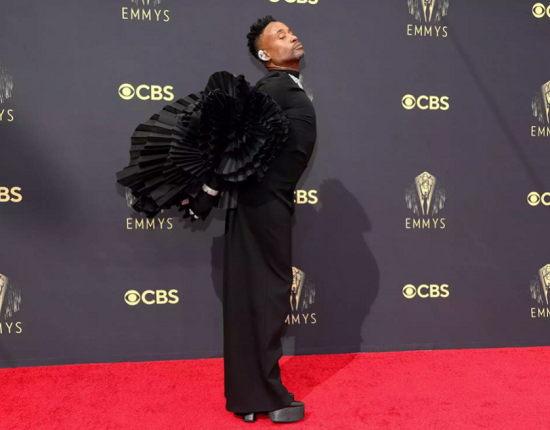 Another image
Perhaps the singer Billy Porter is one of the celebrities who used to appear in strange and expensive clothes and accessories when attending various artistic events, through which he was able to draw the lenses of the cameras to him, and become the talk of the hour, and this is what actually happened yesterday when he appeared on the red carpet at the Emmy Awards.
Billy Porter looked like a bird on a carpet. Emmys "The red dress on Sunday night, in which he wore a long-sleeved black dress with wings and bejeweled accessories worth a million dollars, according to the website" insider ".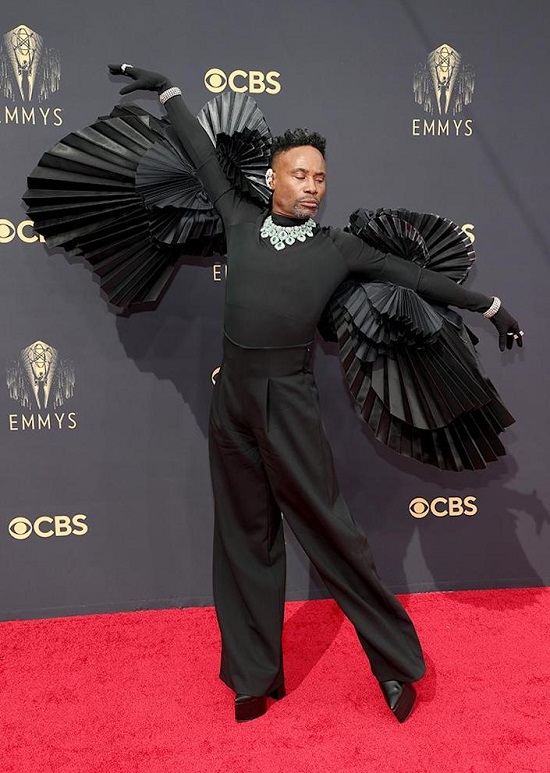 Billy
Porter, who was nominated for Best Actor in a Drama Series for his role in the character, said: Pray Tell with a movie" PoseIn his statement to the programme,Live from E!", The black long-sleeved dress he wore to the Emmy Awards was designed by Ashi, noting that the outfit made him look different than he expected, to appear at the ceremony.
Porter told Karamo Brown on the show:Live from EWhile on the red carpet at the Emmy Awards yesterday, the outfit he wore to the Emmy Awards had wings.
Porter wore a diamond and emerald necklace, diamond bracelets and folded earrings to the Emmy Awards yesterday.