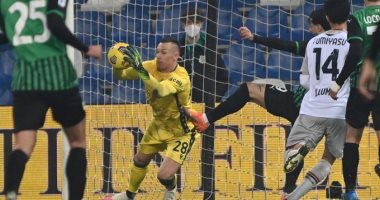 Bologna regained the winning tone in "Serie A", with a difficult victory without a response at the expense of its guest, Hellas Verona, in the match that took place at (Renato Dallara) stadium, today, Monday, at the end of the third round of the Italian Football League.
The hosts waited until the 71st minute to snatch the three points with the goal of signing young Swedish midfielder Matthias Svanberg.
This goal ensured that Bologna returned to the path of victories after the goalless draw in the last round against Atalanta, to raise the team's score to the seventh point in which it enters the European seat area (sixth place), and is two points away from the leading trio of Rome, Milan, and Napoli.
While Verona tasted the bitterness of the third loss in a row, to be in the danger zone (19th and penultimate place) without any credit.
On the other hand, the Milan team continued its victories in Calcio, after winning a precious victory over its guest Lazio, 2-0, in the match that took place between them on Sunday evening, at the "San Siro" stadium, the stronghold of the Rossoneri, in the third round of the Italian league competition. For the current season 2021-2022.
Rafael Liao scored the goal for Milan against Lazio in the 45th minute of the match, then Zlatan Ibrahimovic scored the second goal for Milan in the 66th minute of the match.
With this result, Milan raises its score to 9 points to lead the Italian league standings, ahead of only Napoli, who has the same balance of points, while Lazio is in sixth place with 6 points.