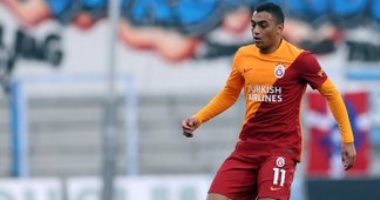 Gerard Lopez, president of the French club Bordeaux, commented today, Wednesday, on the failure to complete the transfer of Mustafa Mohamed, the Zamalek player loaned to the Turkish club Galatasaray, to his club..
Galatasaray's efforts to sell Mustafa Mohamed to the French team failed when attempts to convert his loan contract from Zamalek to a final sale stopped..
"After Paris Saint-Germain, we were one of the most active clubs in the transfer market," Lopez said in statements to L'Equipe journalist Emre Thyssen.".
Borod President added: "We have added quality, competitiveness and youth to our team, and we have been financially successful".
And Lopez continued: "We were hoping to complete the Mustafa Mohamed deal, and what hurts my heart is the condition of the player himself".
And the fate of Zamalek striker Mustafa Mohamed, loaned to Galatasaray, remained suspended until the last hours of the summer transfer market, and Galatasaray asked Zamalek to allow the player to move to Bordeaux, France on loan, with the Turkish team not paying the purchase clause in full..
Bordeaux is currently led by Bosnian coach Vladimir Petkovic, who previously coached Lazio and the Swiss national team.
Bordeaux occupies 19th place in the table with two points from 4 matches in the French League.