Next week, New York City in the United States of America will host an auction in which a rare collection of drawings and paintings of the famous American boxer Muhammad Ali, who loved to draw between his matches, will be displayed.
World famous boxer Muhammad Ali's drawings and paintings are concerned with landscapes and demands for social justice, as well as some paintings containing his drawings, which are depicted in the ring, according to the website. arts 24.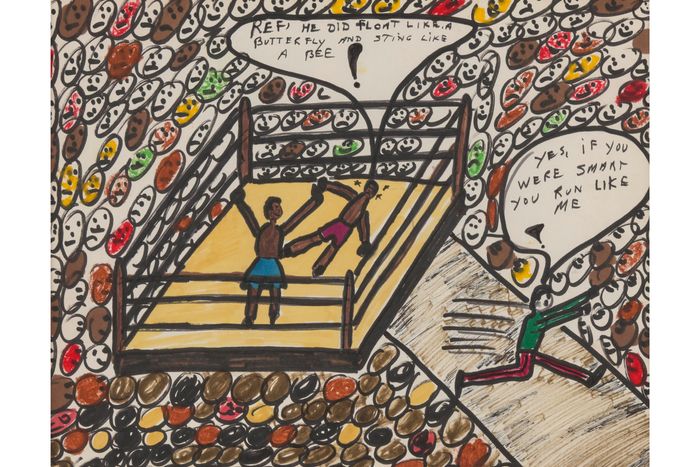 Muhammad Ali's drawings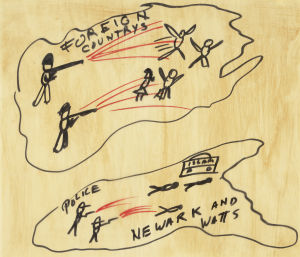 Muhammad Ali's paintings
Bonhams Auctions officials said the painting bears the name Sting Like a Bee It was drawn by Muhammad Ali in 1978 during the filming of the historical mini-series "Freedom Road", which he starred in, and it is expected to fetch between $40,000 – $60,000 upon sale on October 5.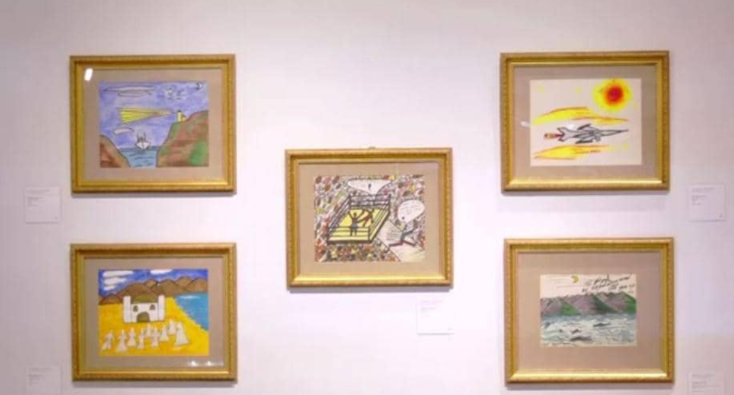 Boxer Muhammed Ali's work
Auction officials indicated that boxer Muhammad Ali's passion for drawing was not well known, but he loved drawing as a way to relax after a fight or training. Nobody knows he's an artist, nobody knows about this treasure trove of artwork, so we're seeing a lot of interest and a lot of excitement in Bonhams."
The works offered for sale come from the Rodney Hilton Brown group, who worked with Muhammad Ali, in his art, this comes while the former world heavyweight champion, Muhammad Ali, who announced his conversion to Islam in 1964 at the height of his career, died in 2016 at the age of 74 After a long struggle with Parkinson's disease.