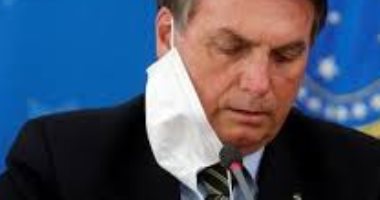 Economists confirmed that Brazil ended 2020 with an economic contraction of about 4.5%, which is its worst level in decades, but by much less than what was expected in the first months of the outbreak of the Corona epidemic, when the International Monetary Fund estimated that Brazil would shrink by about 9%.
The Brazilian newspaper "O Globo" pointed out that despite the fact that most economic activities have recovered in recent months and that some are operating at pre-epidemic levels, unemployment continues to rise and mistrust of entrepreneurs and investors remains high.
For many economists, the economic recovery depends on the speed and effectiveness with which Brazil runs to promote the coronavirus vaccination campaign, but the government still does not have a date to start the immunization process.
Brazil is one of the countries most affected by the epidemic, the second in terms of the number of deaths after the United States, which recorded nearly 200,000 deaths, and the third largest number of injuries after the United States and India, about 7.8 million.
The President of Brazil, Jair Bolsonaro, confirmed that Brazil is bankrupt and that he cannot do anything, indicating that the crisis caused by the Corona virus has affected the economy.
Brazil's President Bolsonaro indicated that it was the press that made the matter worse by amplifying the effects of the epidemic, according to the Brazilian newspaper "O Globo".
"Brazil is bankrupt … I cannot do anything. I wanted to amend the income tax schedule, but I could not," the president of Brazil said in statements to a group of observers in front of the gate of the Alvorada Palace, the headquarters of the Brazilian presidency.