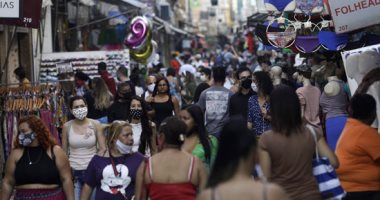 The Brazilian Ministry of Health announced that the total deaths from infection with the new Corona virus exceeded 200,000 cases, and the ministry indicated that 1524 deaths and 88,843 new cases of the virus had been recorded in the last 24 hours.
She added: "In the name of President Jair Bolsonaro and the Ministry of Health and the federal government, we want to express our solidarity with every family that lost its loved ones." The last in Brazil.
Brazil and Indonesia, which have the most cases of the disease in Latin America and Southeast Asia, are preparing to start launching the vaccine this month.