Brazilian football legend Pele was keen to reassure his fans around the world about his health, after suffering a crisis during the recent period, after which he had to undergo surgery to remove a tumor in his colon, and then began recovering to return to intensive care yesterday after deteriorating hospitalization status.
Pele published a picture of him in the Brazilian national team shirt through his personal account on the Instagram website, to send a message of reassurance to his followers and fans after the news circulated by some international newspapers stating that his health had deteriorated and he had returned to intensive care.
"My friends, I am still recovering well, today I received visits from my family members and I still continue the healing process every day, thank you for all the love that I receive continuously from you," Pele said in the post he just published.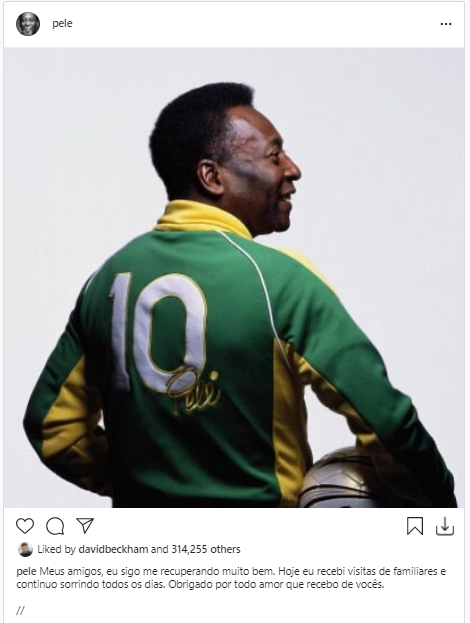 Post Pele
And media reports revealed that the Brazilian football legend Pele was returned to the intensive care room, a few days after leaving, after he underwent surgery to remove a tumor in the colon.
According to Sky News, former Brazilian star Pele has been returned to intensive care after falling ill while he was still at Albert Einstein Hospital in Sao Paulo, Brazil.
The hospital has not yet issued an official statement regarding the condition of the famous footballer since the news broke.