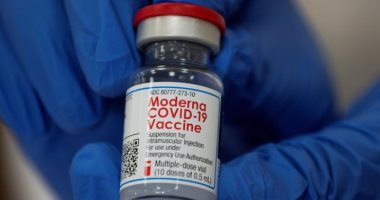 The Ministry of Health said that the medical regulatory authorities in Britain agreed today, Friday, to use the vaccine produced by Moderna to prevent Covid-19 disease, adding that it has agreed to purchase ten million additional doses of the vaccine as it looks forward to distributing it in the spring.
So far, Britain has agreed to use three vaccines, as it has already started using the Pfizer-Bionic vaccine and the one developed by Oxford University in cooperation with AstraZeneca.
It is not expected that the Moderna vaccine will be used in the first phase of vaccination in Britain. Britain has ordered 17 million doses of the vaccine and will start arriving next spring after Moderna expands its production capacity.
Our supplier's vaccine was 94 percent effective in preventing disease in the final phase of clinical trials, and has already received regulatory approval for use in the United States, Canada, the European Union and Israel.