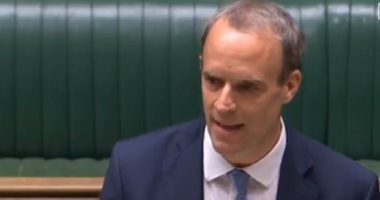 The British government has pledged to provide an additional £ 47mn in emergency aid in 2021, as it becomes apparent that next year there will be a significant rise in the number of people struggling for food.
According to The Guardian, the Foreign, Commonwealth and Development Department said it would provide more aid for food, water, sanitation and shelter in 11 countries, including 8 million pounds for the Sahel region of Africa, as the United Nations warned of catastrophic hunger.
"This additional emergency UK aid will mean people can feed their families and prevent these crises from escalating into large-scale famine," said Foreign Secretary Dominic Raab.
The government has said another 8 million pounds will be allocated to support the Syrians, and the majority of the remaining aid will be spent through the United Nations World Food Program, which has had to cut food aid due to a massive funding shortfall.
The World Food Program said last week that the basic food rations distributed to refugees in Uganda would be reduced again, for the second time in a year. It will need $ 95.8 million to provide full food rations for the next six months.
The annual United Nations Review of Humanitarian Needs sheds light on increasing food insecurity in countries in Asia, Africa, the Middle East and Latin America, and UNICEF has projected 10 million people will suffer from acute malnutrition in 2021.
According to the report, food costs rose by more than 10% in some countries as the Covid-19 pandemic disrupted supply chains and agricultural activity, and the World Food Program expected in June that food insecurity in the countries in which it is active will increase by 80% as a result of the epidemic, affecting Over 270 million people.