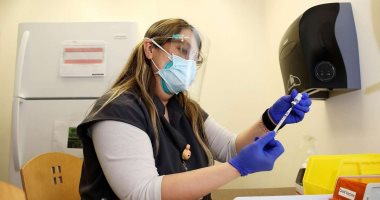 Britain has announced that 454 deaths and more than 54,000 new cases of Coronavirus have been recorded during the past 24 hours, according to an urgent news broadcast by Al Arabiya a short while ago.
Earlier, British Health Minister Matt Hancock announced the launch of a vaccination program with the AstraZeneca vaccine tomorrow, Monday, and vaccination will accelerate in the first few weeks of the new year, stressing that this safe and effective vaccine will cover the entire population, in addition to the doses of the Pfizer – Biontech vaccine, according to The Independent British.
Britain had finally approved the AstraZeneca vaccine against the Corona virus, which was developed by Oxford University for use in the United Kingdom, with millions of doses being distributed during the month of January.