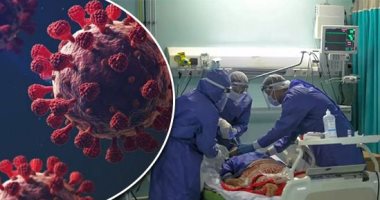 Britain recorded 53,892 injuries and 613 new deaths in Corona within 24 hours, according to the "Al Arabiya" satellite channel, in urgent news for it a short while ago.
Yesterday, Britain announced a record number of new daily infections with the Coronavirus, at 55,892, and 964 new deaths recorded within 24 hours.
Earlier, a study by the British Public Health Authority found that the new strain of Corona virus that is sweeping London and the southeast of the country is 54% more contagious than other types, but it is believed that the new variant of the virus is not more dangerous or more deadly..
According to a report by the British newspaper "Daily Mail", it was revealed that people infected with the new strain of Coronavirus are 54% more likely to infect others with the disease, and it is believed that the new alternative is the driver behind the increase in the spread of the virus in London, southeast and east England despite its spread. Also in Cumbria.