Public Health England has detected 53 A case of the "Mo" variant of the Corona virus in the United Kingdom, which is feared to be resistant to vaccines, after reports that it has already spread in 49 US states, according to a report by the British newspaper "Daily Mail".
More than 53 Britons have contracted the variantMu Which experts fear mitigates the effect of vaccines, which first appeared in Colombia and were first discovered in Britain in May, and scientists believe that while Mu More transmissible than the original virus, however it does not appear to be contagious enough to outgrow the Delta variant, Delta was first detected in Britain in late March and became dominant by May.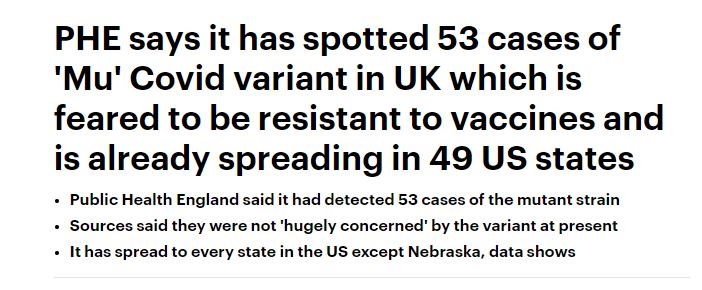 variable mu
Professor Lawrence Young, a virologist at Britain's Warwick Medical School, said he believed Delta likely represented the peak of infection for corona and would be very surprising if Mo or any other strain were more transmissible..
But he cautioned that Mo's resistance to vaccines could make him a future threat, and he said we may have reached peak infection with the delta variant but what we haven't, of course, is peak immunity avoidance.."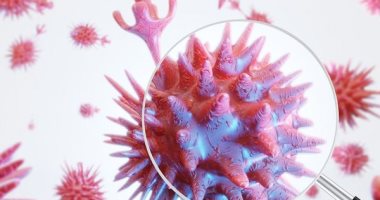 On the other hand, Mu has already been reported in every US state except Nebraska, where Florida and California recorded the highest numbers at 384 cases each. April and June, when 700 Colombians were dying daily at its peak but the outbreak has since subsided.
The British Public Health Agency has confirmed that the strain, also known asB.1.621, has some ability to avoid vaccines but the agency has drawn confidence from the fact that it is not growing quickly.