The British police are intensifying their efforts to search for a "fraudster" who injected an elderly woman with a fake vaccine against the emerging corona virus, in exchange for an exorbitant sum of approximately $ 217, and investigators have warned that this person may endanger people's lives, if he is not arrested, after the incident Which was installed on a woman in the ninety-two years old.
A report carried by the "Sky News" news network says, "This" fraudster "claimed that he worked for the British Public Health Authority, so the elderly woman authorized him to enter her home on the 30th of last December," while the victim said that "the fraudster injected her with a dose in the arm," Through a dark-colored tool, then he asked her for the amount, and he explained to her that she would receive compensation for it, at a later time..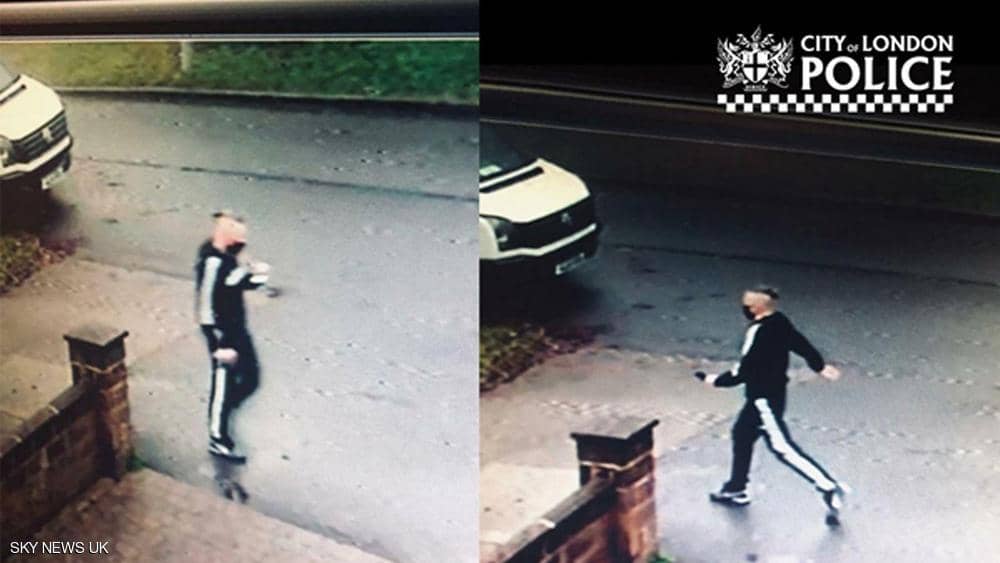 British police publish a photo of the fraudster
It has not been confirmed whether this fraudster had injected the elderly woman with any substance, and no side effects appeared on the elderly British woman after taking the "fake" dose of the "Covid 19" vaccine, and the victim of the fraud confirmed her safety after conducting checks in the hospital.
In turn, Kevin Evas, a detective in the capital, London, said that "what happened is a disgusting thing and an unacceptable attack", stressing that the authorities will not tolerate the incident, and stressing that arresting this fraudster as soon as possible is crucial, not because he is only robbing people of their money. It is because they are also endangering their lives.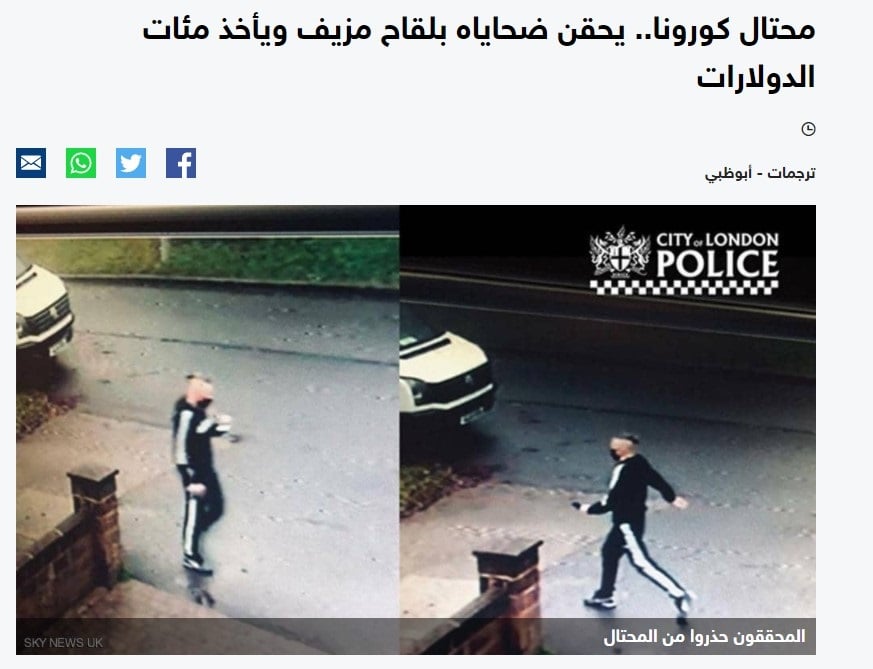 The news is on Sky News
In the same context, photos taken by a surveillance camera in the street showed the characteristics of the fraudster who deceived the elderly woman and stole hundreds of dollars from her. This fraudster appears white in his thirties, and his length is approximately 1.75 meters, and his hair is closer to the brown color..
The investigators explained that this fraudster spoke English with a London accent, and I asked those who had information about him to inform the authorities..