A new study from King's College London revealed the risk factors that drive some people who received coronavirus vaccines to contract the virus despite full vaccination doses, according to the Express website.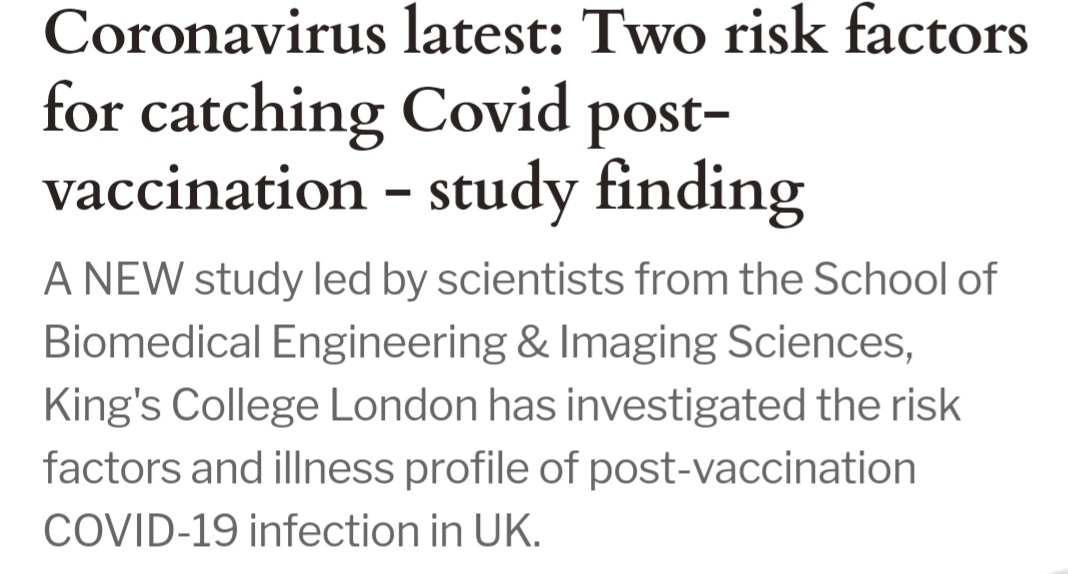 The study indicated that although the approved vaccines have proven effective in clinical trials and global data, they are not a 100% shield against the virus, as it was found that Pfizer and Moderna vaccines are 95% effective in preventing infection after two doses.
The researchers noted that by assessing demographics for age, frailty, lifestyle factors, and infected geographical locations, the risk of infection after vaccination was significantly higher among Elderly and in individuals who live in the most disadvantaged areas.
This study is one of the first to provide information on cases of penetration of the Corona virus discovered after vaccination, based on daily data using an electronic application that examines millions of people infected with the virus and detects new symptoms periodically, which is called the COVID Symptom Study application.
The study found that age is the most likely factor that may expose you to infection with the virus despite taking full doses of the vaccine, as researchers found that people in the age group over 60 years were more likely to contract infection after vaccination doses.
The researchers also found that obesity is one of the most dangerous factors that make you vulnerable to infection with the Corona virus, as it was found that the infection factors decreased among individuals who follow a healthy diet and do not suffer from obesity.
The researchers recommended the need to study the importance of booster doses for the elderly, especially with the approach of winter, to increase the fight against corona infection.