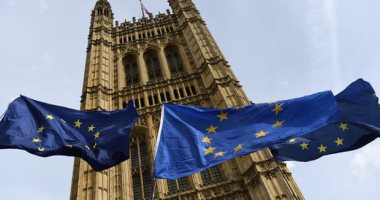 European Commission President Ossula von der Leyen said that despite the fact that a deadline for reaching an agreement with Britain on Brexit has not been met repeatedly, she and British Prime Minister Boris Johnson think it is a responsibility at the present time to do more. From the effort to continue negotiations.
Von der Leyen indicated – during a speech delivered at the European Commission headquarters in the Belgian capital Brussels and reported by the British (Financial Times) network on its website – that she made a phone call with Johnson, describing it as "constructive and useful," during which they discussed major unresolved issues related to " Brexit.
Deer Line confirmed that the two negotiating teams have been working morning and evening over recent days, and despite extreme exhaustion and after nearly a year of negotiations, they agreed to make more effort.
And she continued: "Accordingly, we have confirmed that our negotiators continue the talks, and look at whether there will be an agreement that will be reached even during that last stage," noting that "negotiations will continue here in Brussels."
It is noteworthy that today was the deadline in the series of talks aimed at reaching an agreement between London and Brussels, and the new transition period is scheduled to end on December 31.
The most important talking point is the extent to which the UK will comply in the future with economic rules of the European Union, which insists on denying London the privilege of entering its markets without customs.
Fishing rights were another major point of difference in the talks; The European Union warns that if Britain prevents EU boats from entering its waters, British fishermen will not be allowed to enter the European Union in return to sell their wares.
The United Kingdom also affirms that what is happening in its waters, and related to the rules of its business sectors in general, should be subject to its control as a sovereign state.
The two sides disagree on whether the European Court of Justice should adjudicate future trade disputes between Britain and the European Union.
It is noteworthy that the United Kingdom is scheduled to stop operating the European Union trade rules by December 31, 2020, and in the absence of an agreement, goods passing between Britain and the European Union will be subject to inspection and taxes at border points.