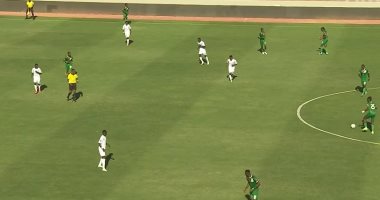 The Burkina Faso national team won a precious victory over its host Niger, by two goals, in the match between the two teams, Thursday evening, in the Moroccan city of Marrakesh, as part of the first round of matches of the first group of African qualifiers for the 2022 World Cup.
Lasina Traore scored Burkina Faso's first goal in the 76th minute from a penalty kick, and substitute Mohamed Konate added the second goal in the 79th minute.
With this result, Burkina Faso scored its first 3 points in the group, while Niger's tally is still devoid of points.
The first group also includes the Algerian national team and its Djibouti counterpart, who will meet at the "Mustafa Tchakir" stadium in Blida at nine in the evening.
In Group H, Namibia drew 1-1 with its guest Congo, and Benin beat Madagascar 1-0, in Group X matches.
The second round of the African World Cup qualifiers (group stage) consists of 10 groups, in each group 4 teams face each other back and forth, and the first place qualifies for the third and final round.
The third round is a knockout round, like the first round, where each of the ten teams faces their opponent back and forth, and the winner qualifies for the 2022 World Cup.