A report published on the Express website revealed a type of vegetable that we prepare and is one of the favorite foods of the Egyptians as well, which is "cabbage", where experts explained its effective ability to fight infections and protect against cancer.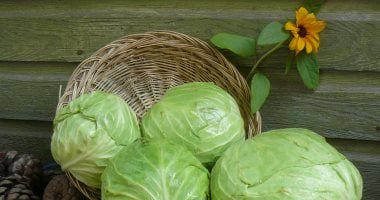 Experts explained that cabbage is rich in antioxidants, which makes it an important treatment to reduce swelling within tissues, and thus contribute to reducing inflammation and protecting against diseases resulting from it, the most dangerous of which is cancer, which occurs as a result of infections in cells that make them grow abnormally and cause cancerous tumors.
The report indicated that cabbage is a cruciferous vegetable loaded with antioxidants, such as vitamin C, manganese and phytonutrients that maintain the strength and protection of cells, and also contribute to reducing tissue swelling, as it was found that the inflammatory index may cause a change in the levels of C-reactive protein, which confirms the high incidence of infections. inside your body.
The report indicated that there are many benefits to cabbage, because it contains sulfur, calcium, potassium, magnesium, vitamin B1, vitamin B6, vitamin C and vitamin K, and it also contributes to protecting against heart disease, promoting bone health, promoting brain health, protecting nerves from damage and preventing Alzheimer's. And dementia, and it also helps prevent the risk of high blood pressure levels because it contains potassium levels, thus protecting heart attacks and strokes.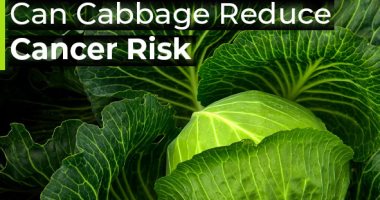 One study reported that eating large amounts of cruciferous vegetables had lower levels of inflammation, compared to those who ate lower amounts.
Cabbage contains powerful compounds called anthocyanins, which are plant pigments belonging to the flavonoid family. Several studies have found a link between eating foods rich in this pigment and a reduced risk of heart disease.