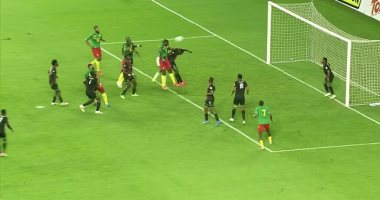 Cameroon started its qualifying campaign for the 2022 World Cup in Qatar, by defeating its guest Malawi, with a clean double, in the match that brought them together on Friday evening, at the Paul Biya Stadium, in the first round of Group D in the qualifiers.
The Cameroon team scored a goal to beat Malawi in the first half, through Saudi victory star Vincent Abu Bakr in the ninth minute, and Michel Ngadu, the Belgian defender of Ghent, added the second goal for the Lions in the 22nd minute.
Cameroon topped Group D with 3 points, after Cote d'Ivoire and Mozambique tied without goals early Friday.
The Lions will face Cote d'Ivoire next Monday in the second round of World Cup qualifiers.
It is worth noting that Cameroon will host the next edition of the African Nations Cup, scheduled to start next January, and its group in the African Nations Cup includes Burkina Faso, Ethiopia and Cape Verde.