Some expectant mothers feel reluctance and fear of taking the seasonal flu vaccine, and most of them wonder whether it is safe for health during this delicate stage or not? Especially since mothers are always keen to preserve the health of the fetus and its stages of development properly, but getting the annual flu vaccine is important. The best way to prevent infection.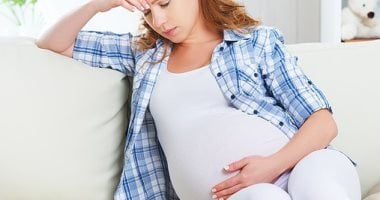 The experts explained, during a report published on the website verywellfamilyIs it safe for pregnant women to receive influenza vaccines for their health? As it was found that receiving this vaccine did not pose any danger or harm to health or harm the fetus inside the mother's womb, and it was found that vaccination against influenza protects against infection, which may affect you with symptoms such as Fever, cough, body aches and sore throat, regardless of your age.
Experts pointed out that there are two main types of influenza vaccine, the first is an injection and a nasal spray, but you must make sure that you get one of these every year is the best way to avoid infection, and getting the vaccine annually is important because the virus changes and evolves, so researchers update Vaccine combination As the flu season begins around October and peaks between December and February, you should schedule a vaccination early to prevent infection.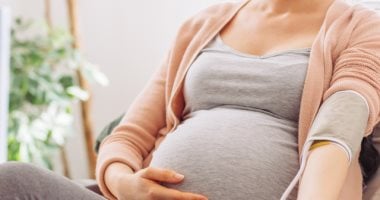 Experts recommended the need to get influenza vaccinations early in pregnancy, despite the availability of a nasal spray vaccine, pregnant women should only receive the injection and not the nasal spray. Your fetus is inside the womb, where antibodies are transmitted to your baby and protect him from influenza during the first months of life.
Experts stressed that pregnant women are among the groups most at risk of serious complications from influenza, including death, so reducing the chances of infection may save your life, as it was found that influenza during pregnancy can lead to pneumonia and serious complications such as the death of the mother or premature birth. .