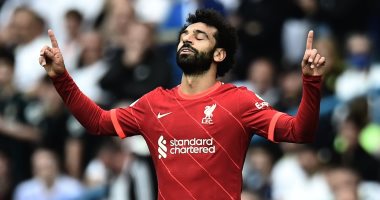 Jamie Carragher, the former Liverpool defender, confirmed that he prefers Mohamed Salah, over his colleague, Sadio Mane, now, after Mo's brilliance since the beginning of the current season 2022..
Mohamed Salah has contributed to 5 goals since the start of the current season, as he scored 3 goals with Liverpool in the English Premier League and made two more goals, while Mane scored two goals..
And Carragher said during his interview on Sky Sports: "I have changed my mind, about Sao Mane and Mohamed Salah, not one of the best players in the Premier League.".
Jimmy Carragher added: "I hope that Liverpool will succeed in its negotiations with Mohamed Salah in the coming period, because he still has 3 or 4 more years at the same level and will benefit the team a lot.".
Jimmy continued: "Liverpool did not spend as much this summer as other teams, but focused on renewing the contracts of its players, and the remaining contract is Mohamed Salah.".
And the former Liverpool defender continued: "Mohamed Salah is an important player in the history of Liverpool, when you choose the perfect formation throughout the ages at the club, I think he is among the big names such as Ian Rush, John Barnes, Steven Gerrard and Kenny Dalglish and many legends".
And Carragher continued: "There is no player throughout history who deserves to be in the right wing position better than Mohamed Salah, and he will be chosen if he ends his career with Liverpool, I have no doubts about that.".
Jimmy continued: "When you think about the attackers reaching the age of 29 or 30, we talk about Cristiano Ronaldo at the age of 36, this player is a machine and he is good at taking care of himself.".
Jamie Carragher concluded: "I think Mohamed Salah has the professionalism of a player like Ronaldo, he takes care of his body and I think he still has a lot of years left, and therefore, Liverpool must give him what he really deserves for what he did in past seasons".