Many celebrities attended the "Met Gala" fashion party this year, some of them wore strange designs that caught the eye, and others were keen to wear clothes that carry indirect messages, and these we review in this report, according to the websiteinsider".
Representative Alexandria Ocasio
Representative Alexandria Ocasio-Cortez wore a red "Tax the Rich" dress designed by Brother Villas It's white, strapless, and has a mermaid skirt made of tulle.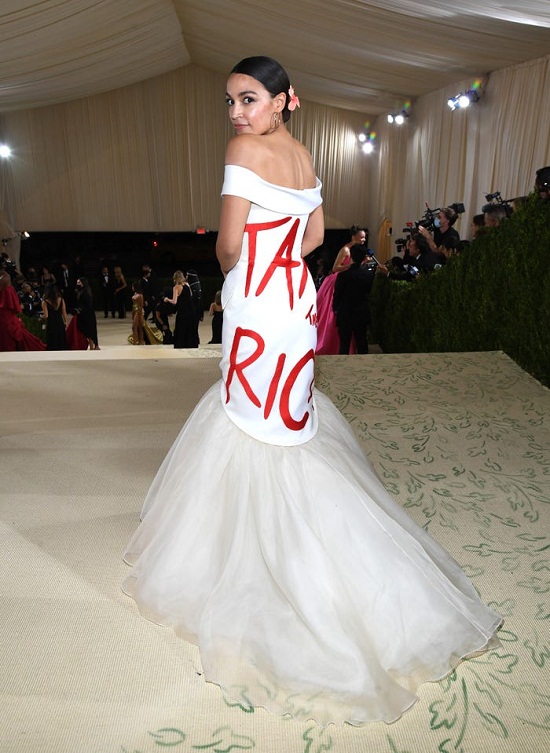 Representative Alexandria Ocasio
Representative Caroline B. Maloney
Representative Caroline B. Maloney dress inscribed with the slogan "Equal rights for women." The multi-colored dress was covered with several ribbons that read "Equal rights for women."ERA YES', to confirm its support for the ratification of the Equal Rights Amendment.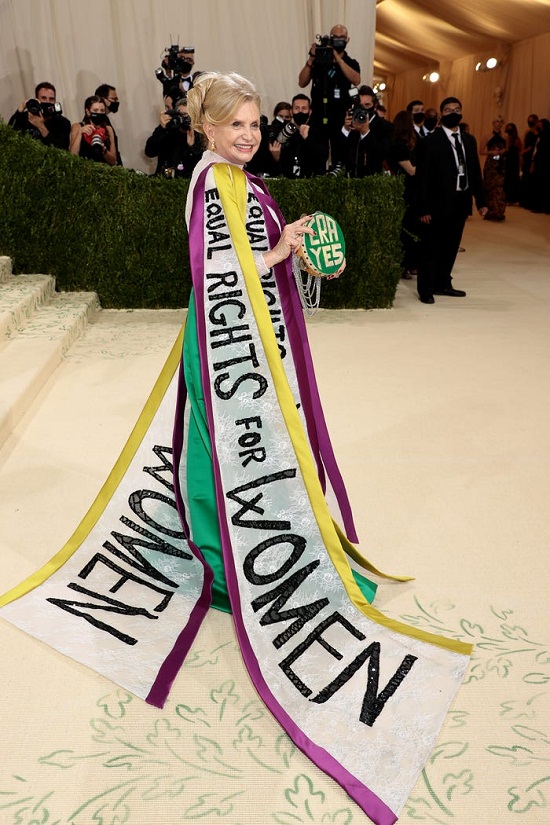 Representative Caroline
Cara Delevingne
Supermodel Cara Delevingne wore a white jumpsuit from the brand "Dior", and wrote "Leave the patriarchy" in red letters, in reference to the need for women's empowerment, as Delevingne told Keke Palmer in a live broadcast on the red carpet for Vogue magazine.
Cara Delevingne
equal
Singer Sweety wore a dress by Christian Kwan, featuring a prominent hood, one referring to the black American flag and the other praising the Philippine flag. The dress was pink, with one shoulder.
Saweetie
Billie Eilish
Singer Billie Eilish wore an Oscar de la Renta dress because it was one of the brands that stopped making any fur clothing. She was shocked that "wearing fur is not completely prohibited at this point in 2021".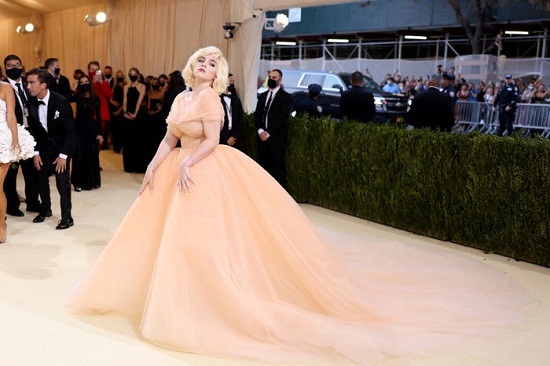 Billie Eilish