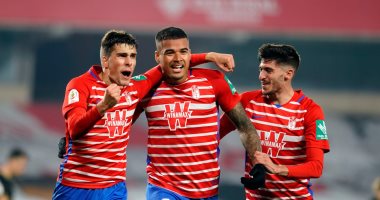 Celta Vigo will host Granada at Balaidos at 9:00 pm today, Monday, in the seventh round of the Spanish League.
The last confrontation between the two teams ended in a goalless draw, and Granada had defeated its counterpart Real Sociedad by three goals to two in the sixth week of the championship. Meanwhile, Celtavego scored a valuable victory over Levante in the last round, with two goals without a response, to raise its score to four points and occupy the seventeenth place.
Real Madrid leads the league table with 17 points, Seville comes second with 14 points, while Real Madrid striker Karim Benzema tops the league's top scorer with 8 goals.
And the Real Madrid team fell into the trap of a goalless draw against its guest Villarreal during the match that brought the two teams together at the "Santiago Bernabeu" stadium, the stronghold of the Royal Club, in the seventh round of the Spanish League competition "Liga".
The royal team tried to score a goal during the match through the attacks of Karim Benzema and Vinicius, but there is a defensive desperation on the part of the yellow submarine team.
Real Madrid opened the season with a 4-1 victory over Alaves, then tied with Levante 3-3, then achieved a difficult victory over Real Betis with a clean goal, then swept Celta Vigo 5-2, before they succeeded in overcoming the obstacle of Valencia with a score of 2 1, and beat Mallorca 6-1 before a draw today.