The Spanish club Barcelona presented today, Thursday, Dutch star Luke de Jong, the newly joined Blaugrana to the media.
Barcelona had signed Luc de Jong, the Seville striker, during the last summer transfers, for a season on loan until the end of June 2022.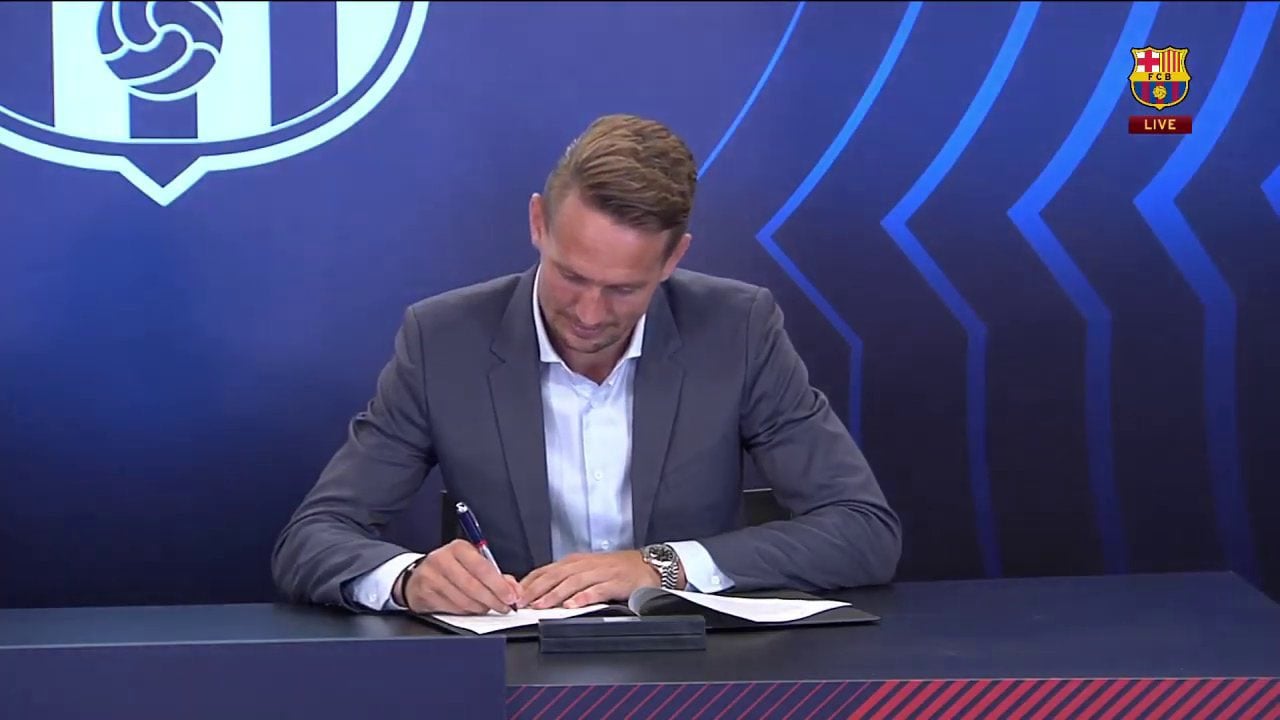 Luke de Jong signs his transfer contracts to Barcelona
The Dutchman, Luke de Jong, signed his transfer contracts officially, to FC Barcelona, ​​in the presence of Joan Laporta, president of the Catalan team.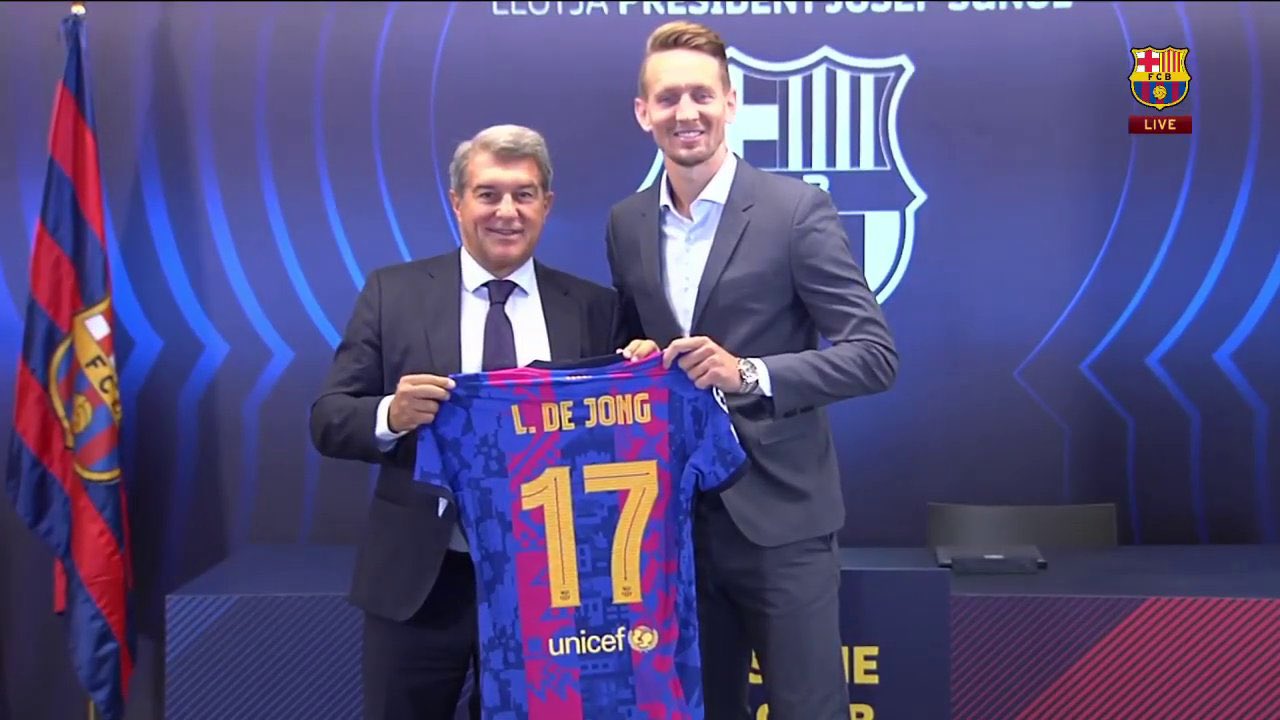 Luke de Jong
Luke de Jong took memorial photos with the Barcelona president, after the signing ceremony of his transfer contracts to Barca.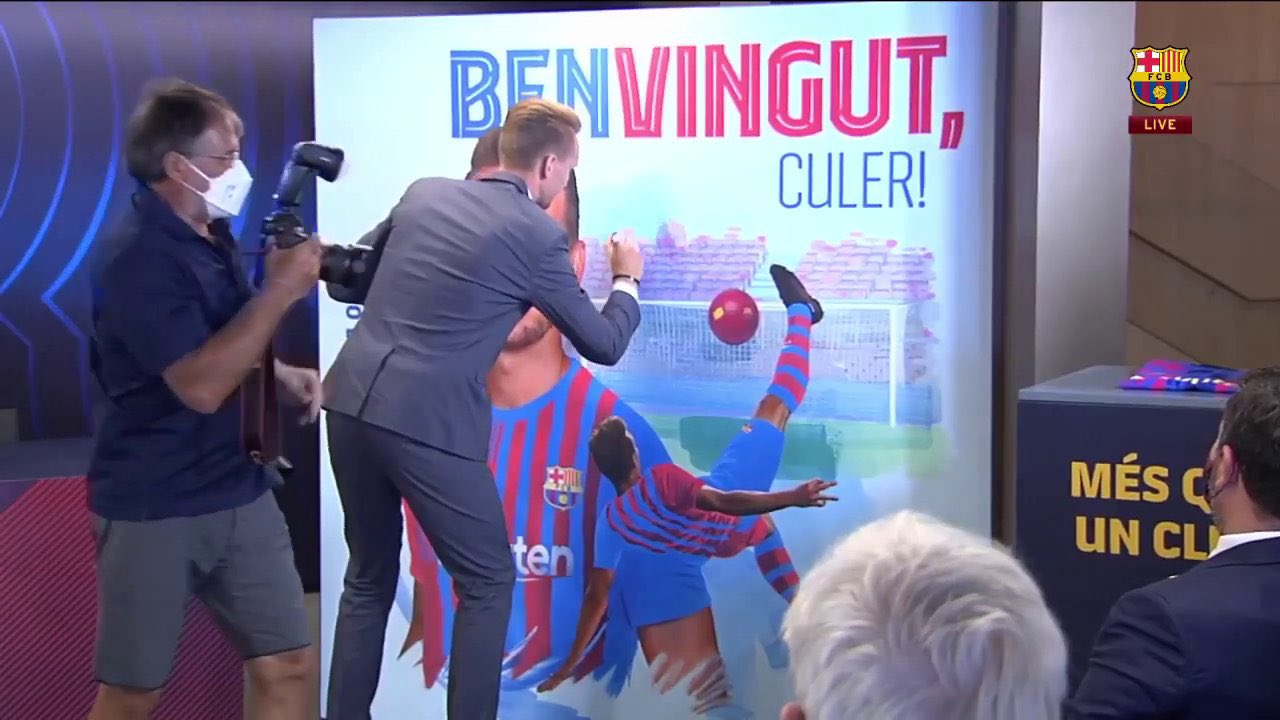 De Jong signs his own banner
Luke de Jong carried the number 17 shirt with Barcelona, ​​​​in a special photo with Joan Laporta, the club's president.
Luke de Jong had passed the medical examinations at Barcelona, ​​​​last Monday, but his official submission was delayed, due to the summer vacation spent by both club president Joan Laporta and Matteo Alemani, director of the Barça football sector.