Chainlink has been trying to break out of previous highs, but have faced resistance and rejections. LINK has been on an accumulation stage for a month after hitting ATH levels. LINK had set an ATH record of $37 on February 20, 2021, and what followed was a consolidation phase due to selling pressure. It Plummeted to $25 and took support. 
A trader-Analyst on Twitter predicted that the price of Link could surpass the previous ATH soon. 
The traders expect a huge up-move in the LINK prices as there are various collaborations between Chainlink and other companies. It was announced by the official handle of Chainlink that the prices will now be available on Oracle.
It is common for cryptocurrencies to react sharply to the positive news in the market. But it is to be seen, what is the direction it will follow for the next quarter.
Technical Analysis of LINK
With the current price of $31.19, Chainlink boasts a market capitalization of $13.01 Billion. The value of the total volume of transactions surpassed $1.07 Billion in the last 24 hours.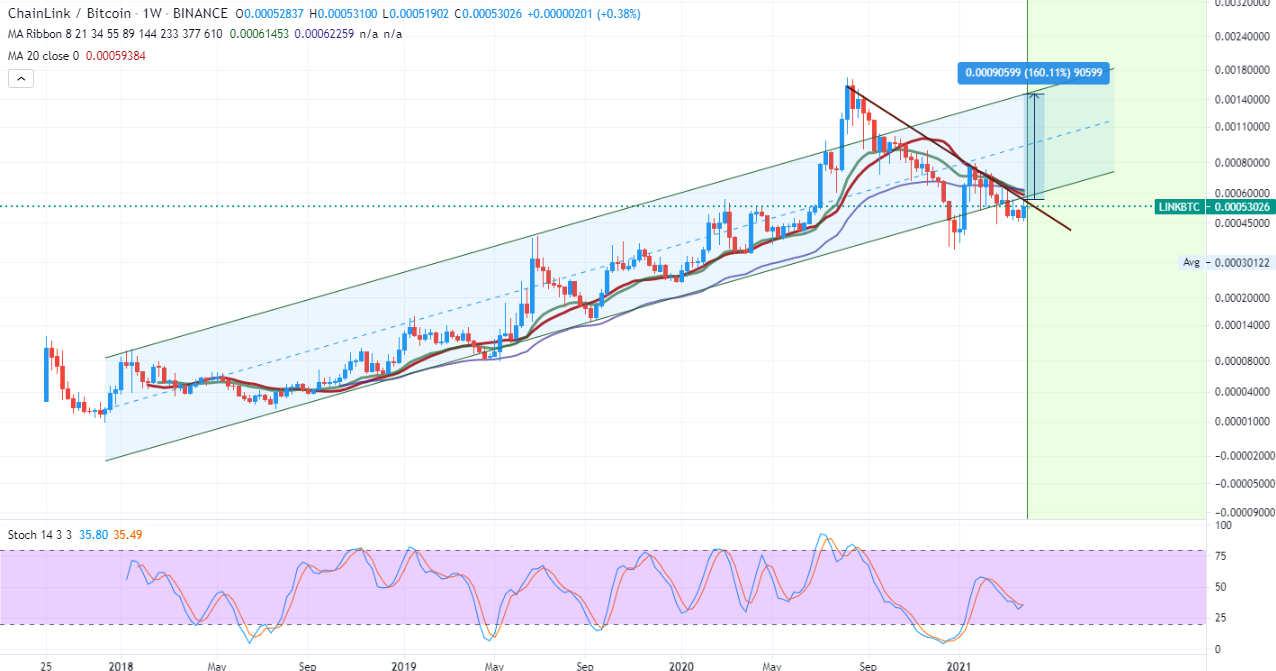 A netizen expected Link price to perform better than BTC as there was a bullish breakout pattern spotted.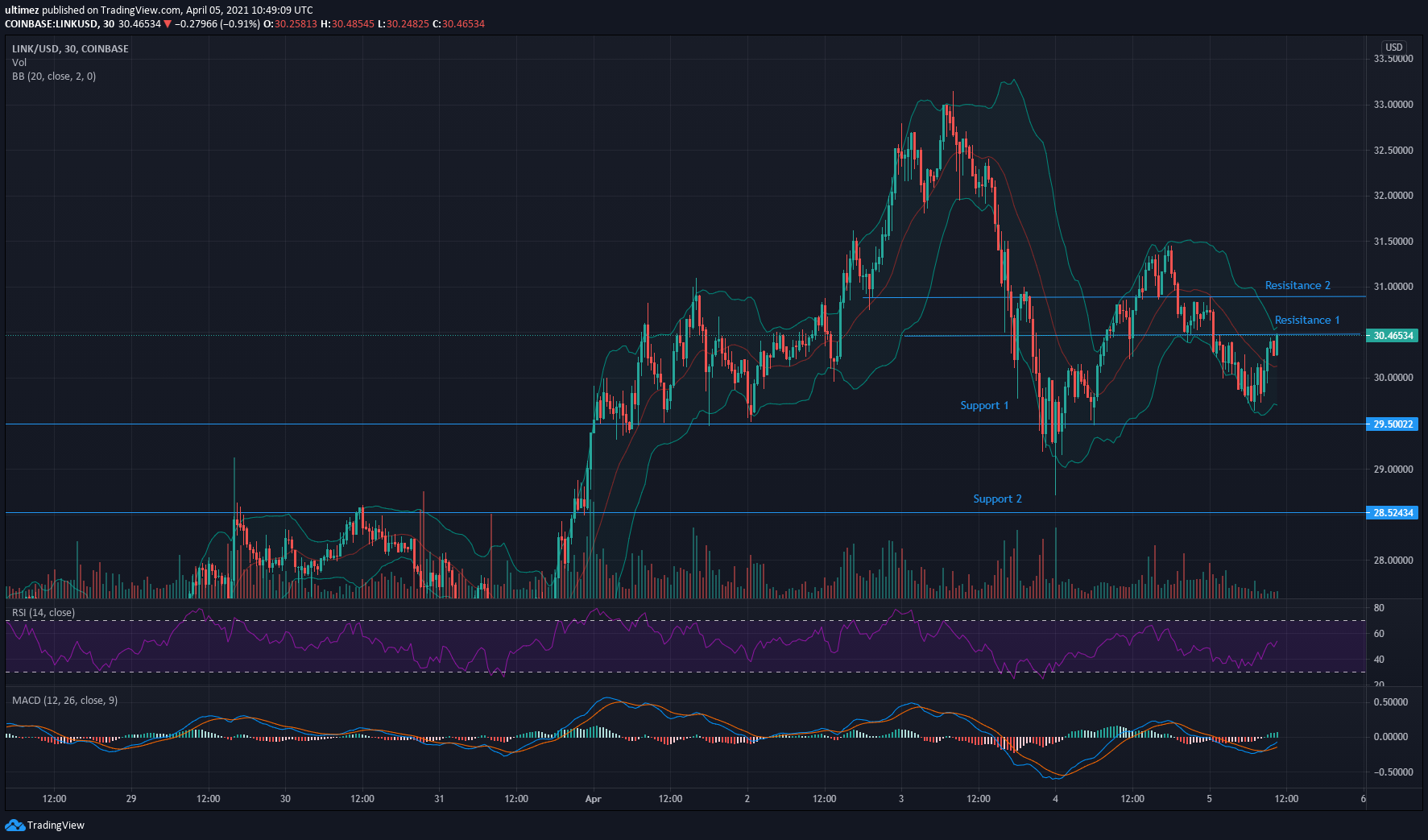 Looking at the 30-minute candle chart, it is evident that the Link is trying to make a double bottom pattern. Soon after the announcement by Chainlink, the Link price saw a breakout from the trend and crossed $30. Resistance along with the Higher Highs should be broken to see a bullish momentum. But the candles could not form above the resistance levels of $31.5. 
There is a good support level at $30 and $29.5 levels. There is a possibility of good consolidation at the same levels. In case the support levels at $29.5 get broken, there are additional support levels at $28.5 and $28. 
Apart from the trends, the Bollinger band is indicating the potential for strong momentum according to the price action. The Relative strength index also suggests the same, lying between 60 levels. The currency falls at a phase where the price action can run the bull run or bearish fall.
Fibonacci levels indicate that the value of Link is trading at a strong 0.76 levels. Hence it can be assumed that if the market wants to break its ATH levels, it has to consolidate at around the current price levels of $31. 
There is also a chance of a breakdown due to loss of volumes, however, this fall can get support at $28.
Support Levels: $30 and $29.5.
Resistance Levels: $31, $32.5 and $33
MACD: Moderate to Bullish
RSI: 60