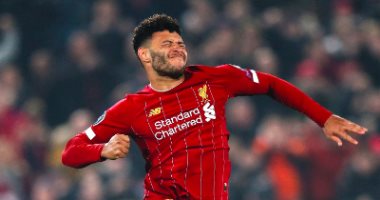 Alex Oxlade-Chamberlain, the professional player for the English team, Liverpool, confirmed that Egyptian star Mohamed Salah has learned a lot during his career with the Reds in recent years, as today, Monday, 4 years since the 28-year-old joined Liverpool.
Chamberlain said in his statements to the official website of Liverpool FC, "Life in Liverpool is different from that in London, and I am here to focus on playing football and doing the best I can and making the best sacrifices, so when we achieve an important achievement as a team, these moments remain in your mind for a long time." .
Chamberlain added, "Of course, the most important moments were winning the English Premier League and winning the Champions League. Of course the injury affected my enjoyment of those moments, so the best moments for me were the nights of the Champions League, like facing Manchester City at Anfield for example."
"I've learned a lot over the years and obviously I had a major knee injury which was my first experience with surgery, but I've become more mature or more experienced."
"I'd just say I'm more focused on performance and trying to produce numbers whether it's goals or assists, basically winning. Making sure we win games and we're going to win trophies. I think all that kind of thing changes your perspective a little bit and affects your approach and your mentality," Chamberlain continued. .
"I'm fortunate to be at a great club, Liverpool," Chamberlain said. "It's all part of enjoying every moment, the ups and downs and everything."
Chamberlain concluded his comments about his memories of joining the Reds, saying: "When you play for Arsenal and then spend four years at Liverpool, it is easy to think that you want more, and that is normal, but sometimes it is also good to slow down and look at my current situation and realize that I am in a great place." .