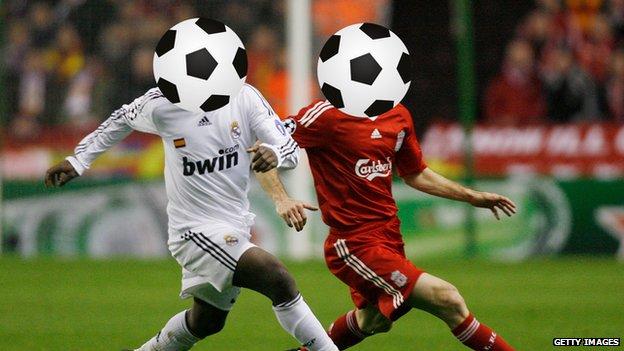 Liverpool are up against it in the second leg of their Champions League quarter-final at home to Real Madrid after a 3-1 defeat in Spain last week.
The six-time winners have lost their past four meetings with Los Blancos and will need to score at least twice on Wednesday (20:00 BST) if they want to reach the semi-finals of this season's competition.
Liverpool last beat Real back in 2009, thrashing them 4-0 on a classic European night at Anfield.
Can you name both sides' starting XI from that game 12 years ago?
You have eight minutes. Good luck!
Can you name the starting XIs from Liverpool's last win over Real Madrid?
| Rank | Hint | Answers |
| --- | --- | --- |
| 1 | | |
| 2 | | |
| 3 | | |
| 4 | | |
| 5 | | |
| 6 | | |
| 7 | | |
| 8 | | |
| 9 | | |
| 10 | | |
| 11 | | |
| 12 | | |
| 13 | | |
| 14 | | |
| 15 | | |
| 16 | | |
| 17 | | |
| 18 | | |
| 19 | | |
| 20 | | |
| 21 | | |
| 22 | | |