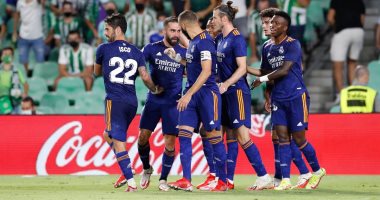 The Spanish club Real Madrid tops the list of clubs most participating in the European Champions League in history since its launch in 1955.
The royal team, led by its Italian coach, Carlo Ancelotti, will make its 52nd appearance in the Champions League, when it meets with its counterpart Inter Milan, in the confrontation scheduled for the ninth evening today, Wednesday, in the first round of the group stage of the current season 2021-2022.
Real Madrid's official website stated that no other team has succeeded in qualifying to participate in the "European Cup" as many times as the royal team has played, which has won the cup 13 times since the competition began in 1955, becoming the most crowning title in history.
Benfica is the closest pursuer of Real Madrid in the list of the most appearing in the Champions League, having participated in 41 copies, and followed in the standings, with three seasons less, clubs: Bayern Munich, Ajax and Dynamo Kiev.
Real Madrid, which tops the historical classification of the Champions League, is the team that has won the title the most times and the team that has participated in the tournament the most seasons..
UEFA sets this classification according to a system that gives each team two points for a win and one point for a draw in the matches played since the start of the competition.
Real Madrid is in the European lead with 615 points, followed by Bayern Munich and Barcelona with 501 and 460 points, respectively.