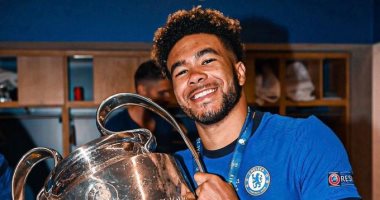 Chelsea defender Reyes James has announced that he has been robbed of some of his sporting possessions, which he acquired during his football career, whether with his club or the England national team.
The Chelsea defender posted on his official page on "Instagram" a tweet: A group of cowardly thieves stole the player's safe from his home, which contained the Champions League and European Super Cup medals and Euro 2020 silver.
During the tweet, Reyes asked the audience to help him identify the thieves, as he posted clips of the CCTV.
The funny thing is that the English player announced last year the theft of Christmas gifts, which he intended to give to charity, with the window of his Mercedes smashed, as part of his efforts to help the Felix Project Foundation in feeding children, which aims to address food waste.
James was planning to distribute the gifts as part of his charitable work, but upon returning to his car to collect them, he was shocked to discover that they had been stolen, and that the thieves had smashed his car window to seize its contents.