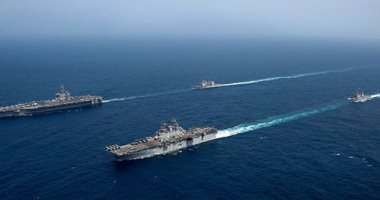 The Chinese military said it had tracked a US warship as it passed through the Taiwan Strait on Saturday, adding that such missions send "flirtatious looks" to supporters of Taiwan independence, and the growing US support for the island, which China considers part of, has angered Beijing, including arms sales and warships sailing in Taiwan Strait, which increases the tension between the United States and China.
The US Navy said the USS Mastin, armed with guided missiles, "routinely crossed the Taiwan Strait on December 19 in accordance with international law." ".
This is the twelfth sailing of the US Navy in the strait this year, and the Chinese army said in a statement issued by the Eastern District Command that its air and naval forces "tracked and monitored" the ship while it was sailing.