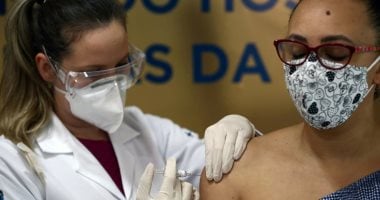 The National Health Committee in China said today, Tuesday, that the Chinese mainland recorded 15 new infections with the Coronavirus yesterday, compared with 23 cases the previous day, and that it is considering tightening measures to prevent the arrival of a new strain of the virus.
In its daily bulletin, the commission said that 13 of the new cases were coming from abroad, and that two cases had been recorded in the northeastern Liaoning Province.
The commission stated that it had detected 17 asymptomatic cases, up from 15 the previous day.
Feng Zijian, deputy director-general of the Chinese Center for Disease Control and Prevention, told Chinese television that no new cases of coronavirus had been detected, but the center was closely monitoring the matter.
The total number of confirmed COVID-19 cases in China comes to 86,867, while the number of deaths remains unchanged at 4,634.