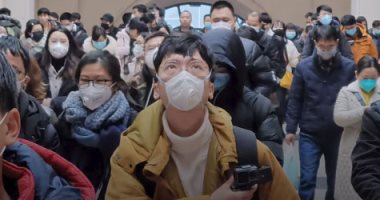 The National Health Commission of China said today, Sunday, that it recorded 69 new cases of coronavirus yesterday, up from 33 the previous day.
The committee added, in its daily bulletin, that 21 of the new infections were from abroad.
Most of the local injuries were in Hebei Province, which recorded 46 injuries out of 48 local injuries. The province surrounds the capital, Beijing, and is facing an outbreak of infections.
The commission said it also recorded 27 new cases without symptoms, down from 38 the previous day. China does not consider such infections to be confirmed cases.
The total confirmed cases on the Chinese mainland were 87,433, while the total deaths remained unchanged at 4,634.