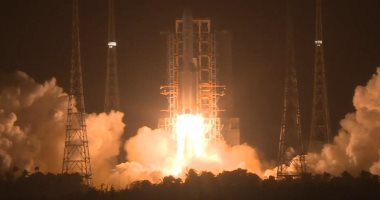 The New China News Agency (Xinhua) reported on Sunday that a Chinese spacecraft carrying rocks and samples of moon soil has begun a journey back to Earth to put China on the road to become the first country to succeed in bringing samples from the moon since the 1970s..
The engines of the "Chang'e-5" probe were put into operation Sunday morning, 230 km from the surface of the moon, before being closed after 22 minutes, and the spacecraft was on its path to Earth, Xinhua said, citing a statement from the China National Space Administration..
Once the probe has landed successfully in Inner Mongolia, China will become the third country, after the United States and the Soviet Union, to bring samples from the moon..
The mission was to collect two kilograms of samples, but the amount the vehicle was carrying was not revealed.
Chang'e-5 was launched on November 24 and a spacecraft separated from it on the moon on December 1. The mission is expected to last 23 days in total.