It is customary for everyone to look attractive on the red carpet at the Cairo Film Festival, and it is not only about female artists, but also artists and male society stars who were keen to attend the opening of the Cairo Film Festival and appeared with the most wonderful classic looks through which any man can choose the look that he It suits him according to the nature of his body and his taste, as explained by fashion expert Mustafa Al-Shafei in his speech to "The Seventh Day", reviewing some tips when choosing your look in the men's suit, such as movie stars.
Khaled Selim: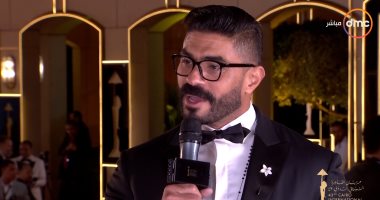 Khaled Selim
Sherif Mounir:
As usual, he attracts attention with his simple classic looks, the artist Sherif Mounir chose to wear a black suit and coordinated with it an elegant white shirt, and completed his attractive look with a black "Pipion" and classic black shoes.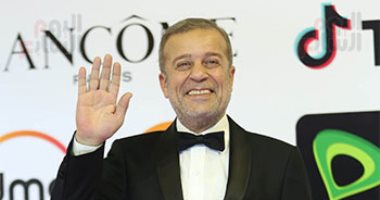 Sherif Mounir
Magdy El Hawary:
In a dark-golden suit, director Magdy El-Hawary appeared and chose with her a black pion, trousers and a black shirt, as he chose an attractive and unconventional look to appear at the opening ceremony of the Cairo Film Festival.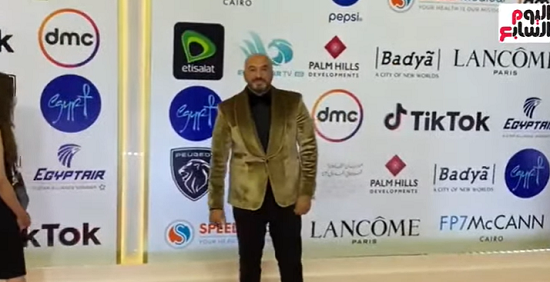 Magdy El Hawary
Ahmed El-Fishawy:
Artist Ahmed El-Fishawy chose to wear a classic black suit, although he chose black "Converse" shoes, a brand known for being casual.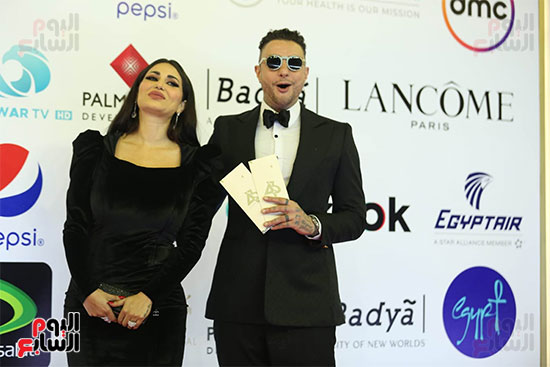 Ahmed Al-Fishawy
Dhafer El Abidine:
The artist, Dhafer El Abidine, wore an elegant black suit, a white shirt and a black bibion, to move away from the strangeness and strange looks.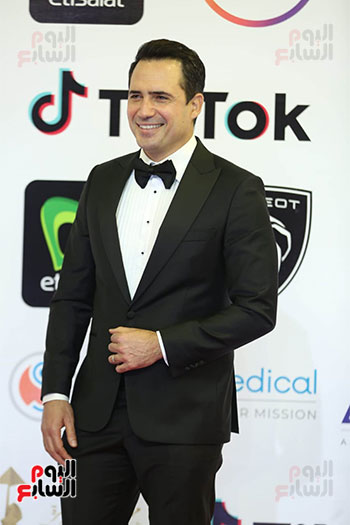 Dhafer Abdeen
Sabri Fawaz:
Adorning his look with the pharaonic key to life, the artist Sabri Fawaz appeared in a black suit and a black shirt and chose to add a pharaonic touch to his look, so he chose to wear the pharaonic key to life, which he put in a necklace around his neck.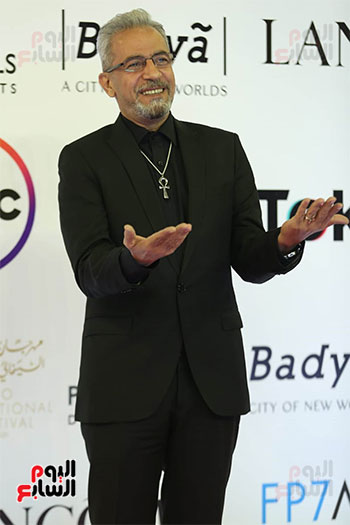 Sabri Fawaz
Hussein and Mustafa Fahmy:

As for the two stars, Hussein Fahmy and Mostafa Fahmy, their choice was successful, as the special suits took on a calm classic character that suited them and the party greatly, with the presence of a black tie that gave them extra luxury in the audience.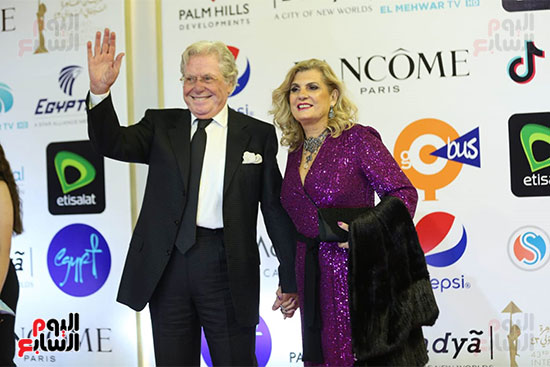 Hussein Fahmy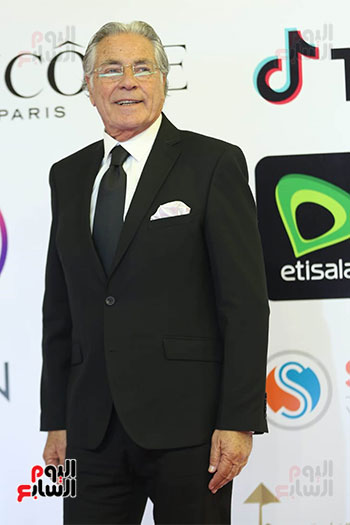 Mustafa Fahmy