"The Bachelor" host Chris Harrison demanded a $25 million payout after being booted from the show — and threatened to spill all the franchise's dirty secrets if he didn't get it, sources told Page Six.
"He has nearly 20 years of dirt," an ABC source said Tuesday.
"Instead of handing them a rose, he was absolutely ready to hand them a lawsuit detailing all the behind-the-scenes details."
Harrison, 49, has been stewing since he got the boot for defending contestant Rachel Kirkconnell in her controversial race row — and insiders said he wasn't going down without a fight.
CHRIS HARRISON LEAVING 'BACHELOR' FRANCHISE FOLLOWING RACISM CONTROVERSY
"Chris Harrison's whole life was 'The Bachelor,' and he didn't want to let go," the source said. "He still is really sad to leave, and there have been very tough and very heated negotiations going on for weeks."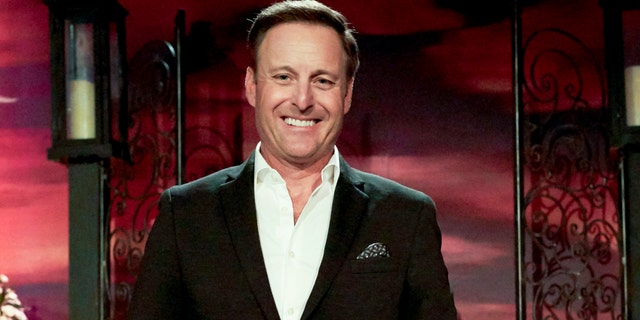 Laura Kaeppeler Fleiss, a former Miss America, made allegations of domestic assault stemming from an alleged assault at one of the couple's homes in Hawaii. She withdrew the complaint days later and received a reported $10 million settlement.
Freedman also repped Gabrielle Union in her dispute with NBC's "America's Got Talent " last year after she complained of racism and a "toxic environment" on the show and was let go as a judge. The dispute was settled in September.
"Chris Harrison hired Brian Freedman, who represented Mike Fleiss' wife, which immediately set an aggressive playing field, and the exit negotiations were extremely fraught," the second source told Page Six.
COLTON UNDERWOOD CALLS CHRIS HARRISON A 'GRADE A HUMAN BEING' AFTER 'BACHELOR' DEPARTURE
"It was a bunch of emotionally charged men in a room who were not happy with each other at all."
Meanwhile, the insider added that there is still bad blood between Harrison and "Good Morning America" host Michael Strahan, whom he partly blames for his downfall.
Harrison was furious that, after he delivered an apology for defending Kirkconnell, Strahan ended the interview by saying, "Well, his apology is his apology.