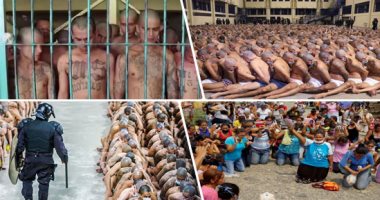 US officials announced the closure of the prisons of the various American states and the transfer of prisoners to other places with the aim of containing the spread of the Corona virus "Covid 19".
These officials stated, in statements published on Friday, that this comes after it was found that there are prisons filled with people living with the virus and its widespread and rapid spread.
The number of Corona virus infections in the United States exceeded the level of twenty million, as officials sought to speed up the vaccination campaign and the emergence of a more widespread strain in the states of Colorado, California and Florida.
The United States has seen a jump in the number of daily virus deaths since the Thanksgiving holiday, with 78,000 deaths in December.
A total of 345,000 people have died from Corona disease in the United States since the virus first appeared in China in late 2019.