Egyptian international striker Ahmed Hassan Koca commented on his first goal with his new Turkish team Konyaspor, which came against Kassem Pasha, in a 2-2 draw in the seventh round of the Turkish League.
Kuka scored Konyaspor's first goal in the 18th minute during the match in which he is participating for the first time since joining the Turkish team last August. It is his first goal in the Konyaspor shirt. Kuka participated from the start of the match until the 61st minute only.
And Coca published a picture of him on Twitter, commenting on it: "I am happy with my first goal, but I am disappointed with the result."
In the 22nd minute, Radar Guerler scored the second goal for the visitors, before Michal Travnik reduced the goal to reduce the difference for Kassem Pasha in the 29th minute, before Bozuk scored the equalizer for Kassem Pasha in the 63rd minute from a penalty kick..
With this result, Konyaspor occupies sixth place in the Turkish league table with 13 points, while Kasimpasa occupies 16th place with only 6 points.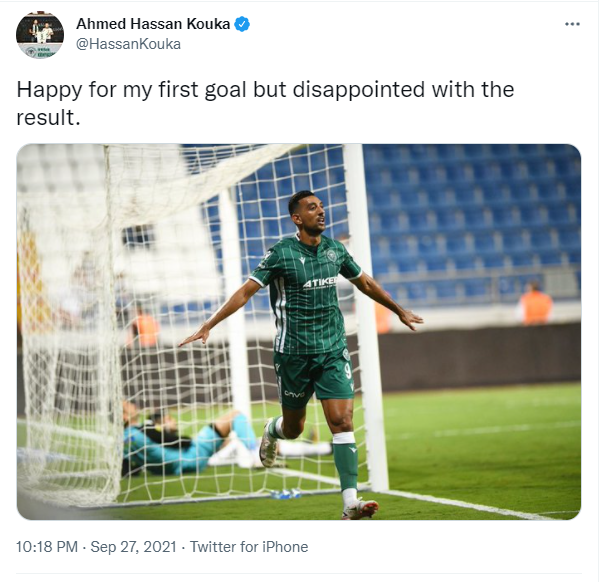 Coca's tweet