Bearing coffee Many health benefits, just one cup helps you with alertness and increase attention and focus in the tasks of your day, and not only did its role at that, but it plays an important role in your weight loss journey, and your battle against obesity.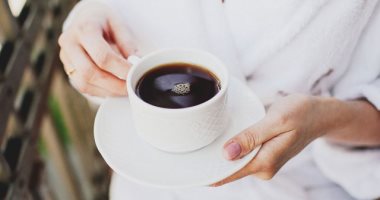 According to a report published on the verywellhealth website, a cup of coffee contains the equivalent of 64 milligrams of caffeine, which is higher than the caffeine in green tea, which does not exceed 40 milligrams, as the caffeine in black coffee acts as a stimulant, because it stimulates the heartbeat and blood circulation, along with It will also give us extra energy for our performance and endurance, especially if we do regular exercise, which contributes to fat loss.
Below we monitor why you should drink coffee if you decide to regain your fitness:
1. burn fat
The chlorogenic acid in coffee helps in the process of burning fat, as these substances activate the enzyme in the digestive system, which is able to break down fats, and the normal process may take about 20 minutes to burn fat.
2. Promote digestion
Coffee is able to break down foods into smaller portions, especially after fatty meals, which facilitates efficient digestion, thus helping an efficient digestive system to burn more fat and calories.
3. Diuretic
The caffeine in coffee has a diuretic effect, and contributes to the release of waste in the kidneys, besides, it keeps you from excess fluids in your body, in addition, drinking black coffee immediately after waking up on an empty stomach will help eliminate waste and avoid constipation.
4. of antioxidants
The antioxidants in coffee can also help you with the success of your weight loss program, due to its role in the metabolism and burning of calories.
5. It has low calories
A regular cup of coffee contains only 2 calories, so it is one of the drinks that help lose weight, and it also plays a role in reducing fat absorption.
6. Activate the nervous system
It helps you stimulate the nervous system that gives the command to break down fats during the metabolism process and convert them into energy, in addition to its role in the secretion of dopamine and serotonin, which are hormones that help you feel happy and fight depression.